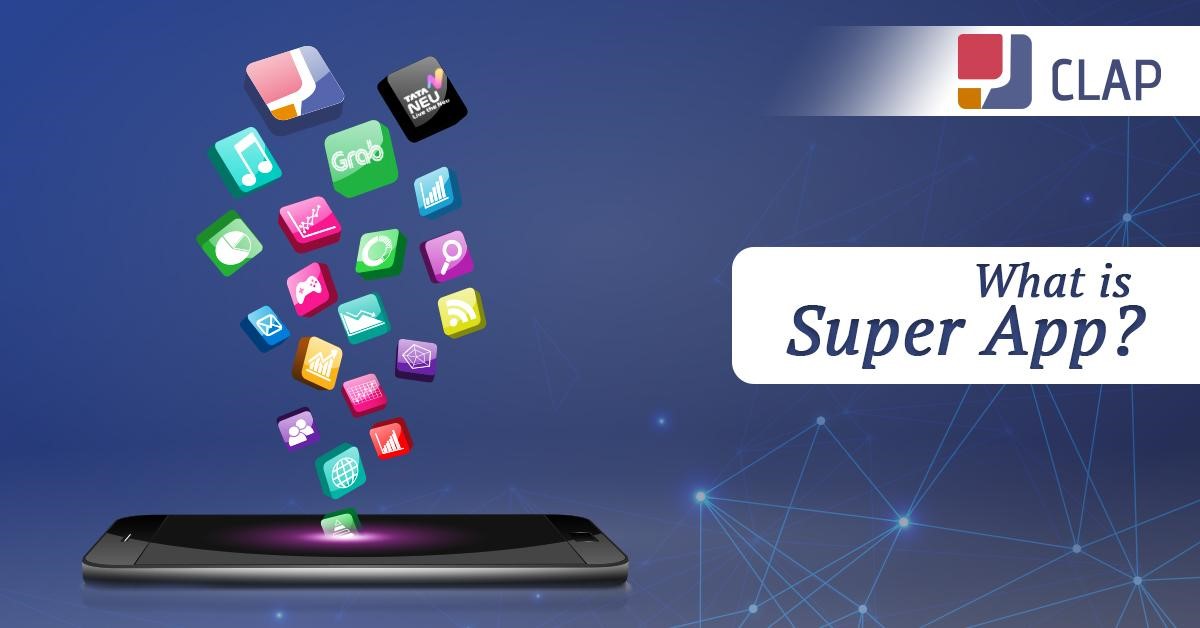 Do you want to learn more about what is super app? Let's begin with learning about the super apps conventionally.
It is said that there was no universe at first, it was all zero. According to a stochastic theory, the universe arose as a result of a cosmic collision between galaxies, and humans and other creatures began their lives on Earth as a result. Since humans have been wise, they have begun to build tools that conform to their needs, and eventually, they have begun to invent upgraded tools that not only adhere but also simplify by sorting the needs.
Similarly, a new digital world has evolved, which has improved humankind's lifestyle. The digital world enabled the creation of new tools such as websites, mobile sites, and apps, which allowed us to meet our requirements at our fingertips. Rather than claiming that apps met our requirements, they defined the requirements to be installed on users' devices. Apparently, the word 'upgrade' has such a stronghold in human culture, or it is a natural part of existence, that it has actuated the rise of super apps.
Super Apps, which are available as web applications or mobile applications, are designed to help users organize their everyday activities by combining various services into one app, such as ordering food, booking a cab, making a payment, or purchasing medications. In other words, A super app is a mobile or web application that can execute a variety of tasks, such as payment and financial transaction processing, effectively changing into a self-contained commerce and communication online platform that spans many aspects of personal and commercial life.
Table of Contents
What is a super app example?
Today you can see a few examples of super apps around you, primarily WeChat, a ubiquitous program used by 1.2 billion people, largely from China, which was the first super-app to be defined. WeChat's status as a super-app originates from its ability to combine chat, payments, e-commerce, and other features into a single app, making it essential to many users. WeChat's creation of the super app model has prompted companies such as Meta to strive to create similar apps outside of China. Super apps aren't just for social media; there are also business super apps such as Troop Messenger, and other team collaboration software on the market that meet the office or business requirements.
Tata Group developed an app named TataNeu in India. Apps in development by major Indian corporations such as Paytm, Clap Messenger, PhonePe, and ITC Maars could be considered super-apps.
What is the super app used for?
Users may not have been looking for super apps, and they may not have even been cognizant of the notion, but super app builders were well-versed in user preferences, and these apps effectively persuaded numerous users to install them on their devices.
Super apps are all-in-one mobile apps. It takes care of all of a user's requirements through one app. This eliminates the need to download various apps, scattering between multiple UIs to accomplish different tasks.
Even though they are meant to include shopping, social networking, banking services, air ticket booking, and so on, no two super apps are alike. However, most super apps lack one or more features, forcing users to rely on service-specific apps.
To be more specific, very few super apps comprise social chat apps, while others, such as PhonePe, are solely for e-commerce transactions. In comparison to other similar apps, super apps with an instant messaging capability, such as Clap Messenger, will have more opportunities to onboard users. Clap Messenger also has some unique features such as album sharing, chat polls, video calls, and more, which prompts any social chat app user to download it, as well as, avail the benefits of a super app.
How do super apps make money?
As previously stated, the success of a super app has prompted a few businesses to hire super app development companies such as Tvisha Technologies, to create a super app promoting their service/products, but they soon realized that rather than investing their money in developing their super apps, they could instead join the super apps that are already successful and onboard more users into their app, resulting in super apps earning a lot of money from brands and their association with such branded apps bring more users. Certainly, users will install the super applications at least to become a part of evolution.
Super apps assist in the collection of charges from transactions, as well as monetization, cross-border payments, and advertising opportunities.
What makes a super app successful?
It is inevitable that as the digital world evolves, so do our requirements, for which you may discover many apps on the market. However, today's unsaid rule is how the app will satisfy your requirement by sorting out the complications rather than simply adhering to them.
Every super app may not attract as many users as other applications, for example, a user may not install a super app because it lacks the app to which they are devoted, so the super apps' app group will also impact its success.
Brands like Tata, Amazon, and so on, will get numerous users since they are already well-established brands and they can easily transmit their loyal customer base to their super apps including their services. But in the case of a new super app, it entirely depends on the list of popular apps they comprise of.
Since users have advantages with super apps, all they have to do is select a super app from the store. A super app will not only save their time but also they don't remember multiple passwords and don't download multiple applications on their devices, compared to a solitary app a super app can provide more security to their data.
The umbrella app model or "all-in-one" method is the most compelling rationale for the success of such applications. Creating a one-size-fits-all place for everything a modern user requires is almost certain to be a success.
Popular Super Apps of 2023
The following are a few of the most popular super apps that are likely to take over the market soon.
1. Clap Messenger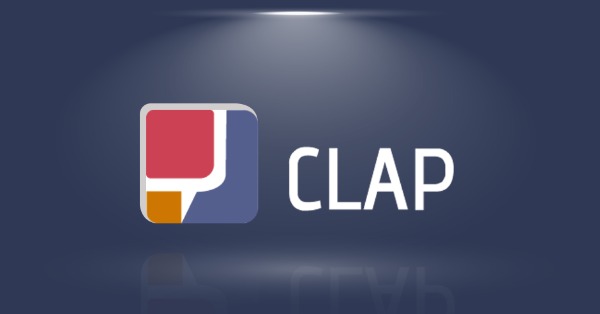 Clap Messenger could seem to be yet another instant messaging app, but it is essentially a super app with end-to-end encryption that protects user data from cyber threats, hackers, and vandals.
Clap Messenger, among other things, allows for secure payments, chatting, calling, and call recording. A few of the unique features include money split, record sharing, appointment booking, and events. Third-party merchants will be introduced in the second phase for meal ordering, travel booking, card and loan repayment, utilities, shopping, and other services.
2. Grab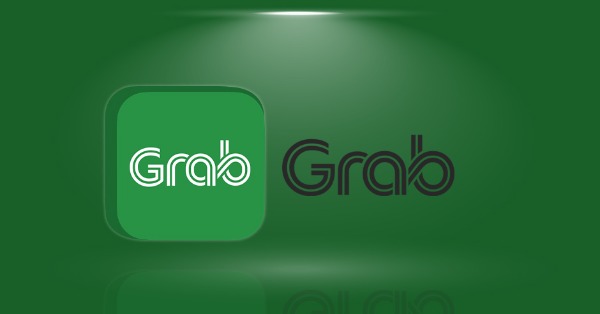 Grab is a popular super app that was first released in April 2019 by Grab Holdings, a Southeast Asian technology company. It was created in the Cayman Islands and has offices in Singapore and Indonesia. Over 670 million people in Vietnam, Singapore, Malaysia, the Philippines, Myanmar, Thailand, Indonesia, and Cambodia use the Grab Super app for important daily services.
Grab has grown from its humble beginnings as an on-demand taxi service known as GrabTaxi to a thriving platform. It also expanded its services to encompass food delivery, grocery shopping, banking, logistics, hotel bookings, ticket sales, and an on-demand movie platform, among other things. Grab began to merge multiple on-demand services into a single app, establishing itself as one of Southeast Asia's best super applications.
Grab claims to be responsible for the long-term economic empowerment of the region. As a result, many firms were inspired to create extraordinary applications.
3. Tata Neu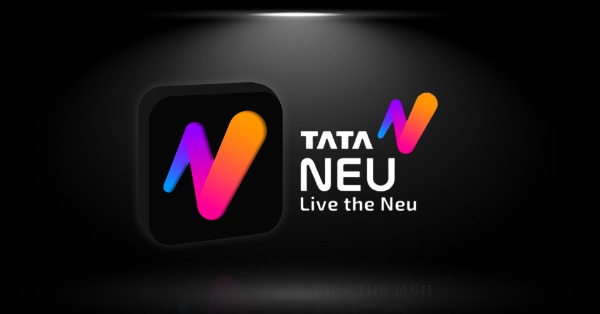 Tata Neu is the newest software on the block, and it has gotten a lot of buzz in India. Within a week of its launch, this super app generated 2.2 million app downloads and 2.1 million app enrollments, just as expected. The app now offers hotel reservations, travel reservations, meal orders, and quick loans, with plans to expand into micro-financing, micro-insurance, buy now, pay later, and other services for users.
Tata Neu was founded to provide clients with a comprehensive yet highly personalized shopping experience. This app is the culmination of years of development, testing, and research, and it aims to give customers a pleasant shopping experience.
Tata Neu's in-app brands comprise Tata CliQ, Croma, Starbucks, Westside, Qmin, BigBasket, IHCL Hotels, and AirAsia. Air India, Vistara, and Curefit are just a few of the businesses that have yet to sign up for the app.
Gojek, Rappi, My Jio, Alipay, OMNi, and other popular super apps are expected to receive a large number of downloads.
Conclusion
Organizations are forced to constantly analyze and re-evaluate their company problems and potential. Smartphone applications are used for everything from ordering groceries to making payments to watching video streaming services, underscoring the value of digital experiences for businesses. So, while super apps may be popular in Asia and a few European countries, the super concept will soon spread over the world. As a result, every user will be compelled to download it not because it is a super app, but rather because they want to sort out their daily activities.