7 Best Instant Messaging Apps for Students [2023]
2 weeks ago

|

By Md. Asloob Alam
In this article, we will learn how instant messaging apps for students and teachers of schools, colleges, and universities offer various benefits.
Let me explain this with a simple example.
Geeta, a student in eighth grade, is doing her homework at her pleasant place in the courtyard. While doing so, she got a doubt that needed to be resolved immediately. Because, based on that clarity, she can do the remaining homework. How can she submit her assignment the next day in the first hour?
We can suggest three solutions:
Firstly, she can ask their parents. But they might be literate or illiterate. Even if they are literate, they might not solve the query their kid has due to its complexity.
Secondly, she can talk to her teacher. But the problem is that she might not attend the call due to her work at home. Even though she can explain the ring, she can't explain it to each student as it is tedious and time-consuming.
Thirdly, she can call their friends. However, they might also have the same doubts.
Apart from the queries and doubts, there are many things, such as gathering students' or parents' opinions, follow-ups on the assignments, planning small tours, discussing the projects for scientific exhibitions, and many other school activities that are instantly addressed.
For students, an immediate reply is like icing on the cake. Once students get stuck on something that takes time to resolve, they will lag in learning and productivity.
How then?. What will be the right solution for all these?
This is where instant messaging apps play a crucial role in the education sector. As previously mentioned, instant messaging is not just a messaging or communication app but a productivity tool. With the advent of these tools, students can benefit a lot within and outside their school or college premises.
Table of Contents
Top 7 Best Instant Messaging Apps for Students
Thus, in this fast-paced digital arena, student messaging apps allow students and teachers to share information, stay connected, collaborate on projects, and socialize. This article highlights the seven best instant messaging apps for students tailored to meet their requirements.
Let's dive in!
1. Clap Messenger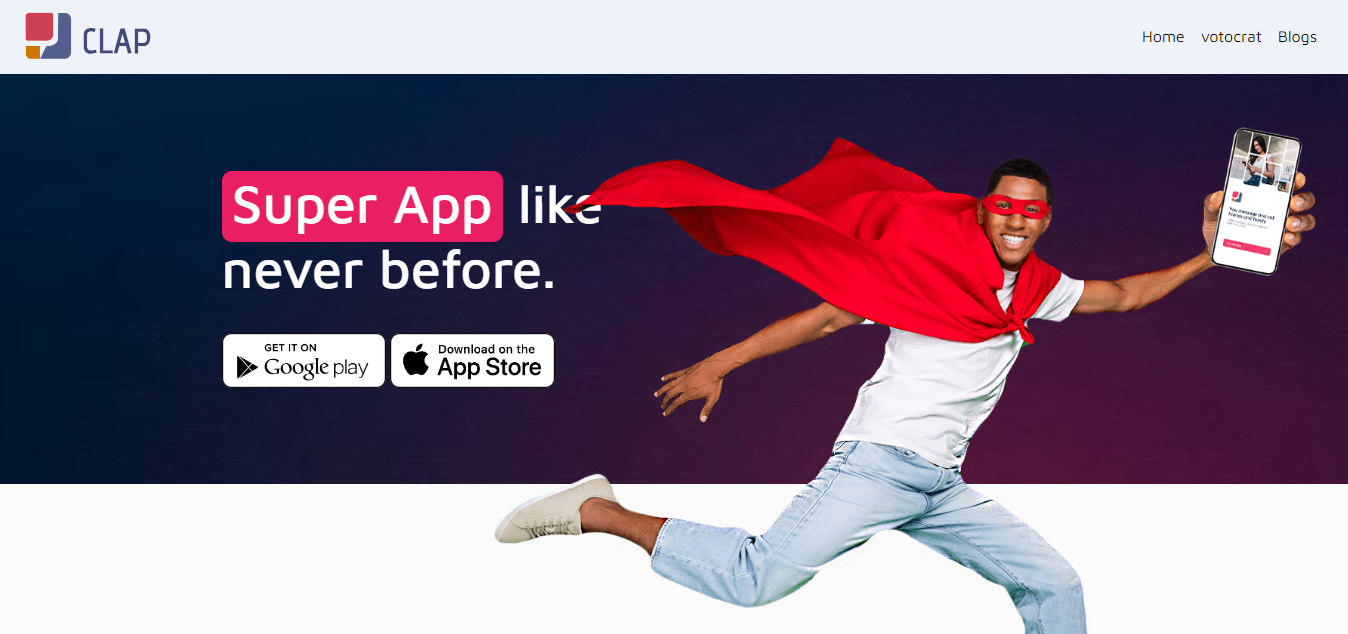 Apart from instant messaging (one-to-one and group) and sharing multimedia, Clap Messenger comes with enormous advantages such as:
Privacy:
It is a safe platform with impeccable security features such as end-to-end encryption, two-factor authentication, and blocking unwanted users. It is the reason why Clap Messenger has been gaining popularity and has many subscribers.
Polls & Surveys:
Teachers can make plans and coordinate with students by gathering responses through real-time free polls and surveys. Users of this instant messenger create polls with several survey controls. So, it is reasonable to say Clap Messenger is one of the best free poll apps.
In addition, it allows screen sharing, and students can record classes to listen to them in their free time. Also, they scan their documents without leaving the messenger app, as it comes with the Doc Scanner feature. Furthermore, this is the ideal support tool for seamless learning and collaboration among students and teachers.
2. WhatsApp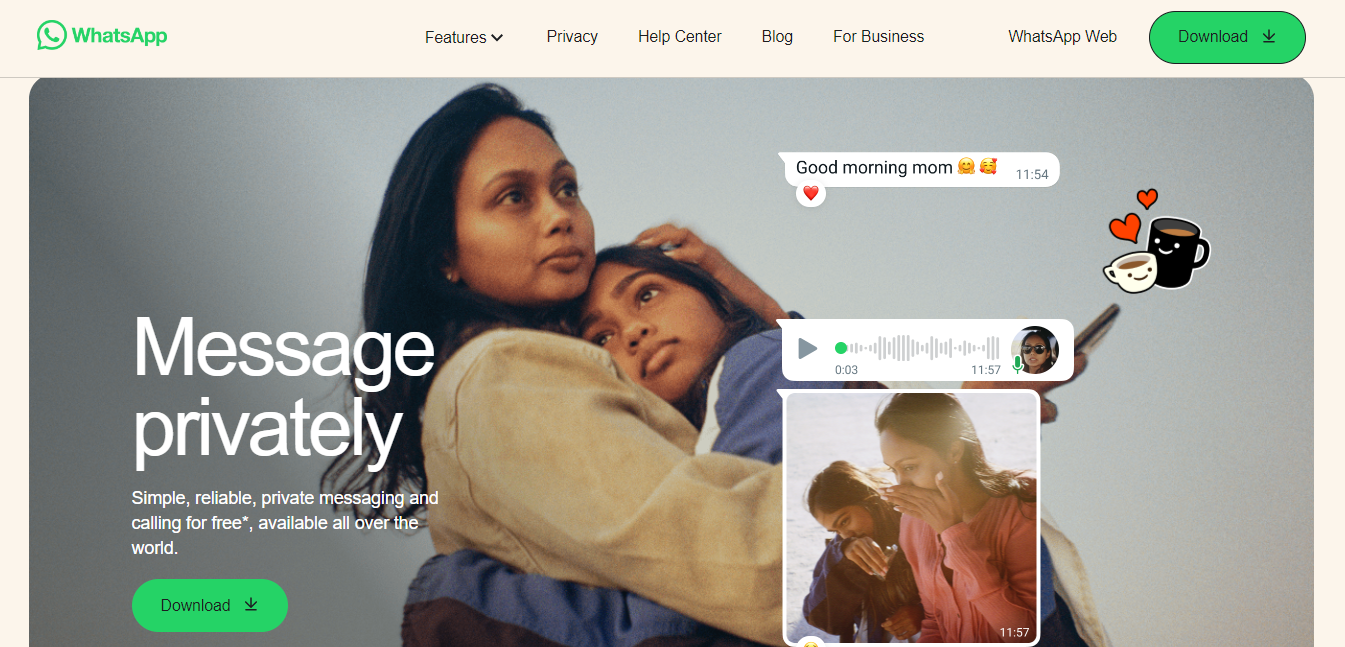 WhatsApp stands tall among mobile messaging apps, with 2.7 billion monthly active users across the globe. Its ease of use, cross-platform compatibility, end-to-end encryption, seamless and secure communication, etc., makes everyone adopt this free instant messenger regardless of demographics.
Besides, it can make student-teacher-parent communication easier. Teachers can create groups for students and parents to discuss their progress and programs. Also, they can share the subject documents updates regarding classes and make announcements at once for all. They can also make audio and video calls one-to-one or group if possible. It is ideal for group projects. Moreover, its crystal-clear audio-video calls make this app more popular than others.
3. Telegram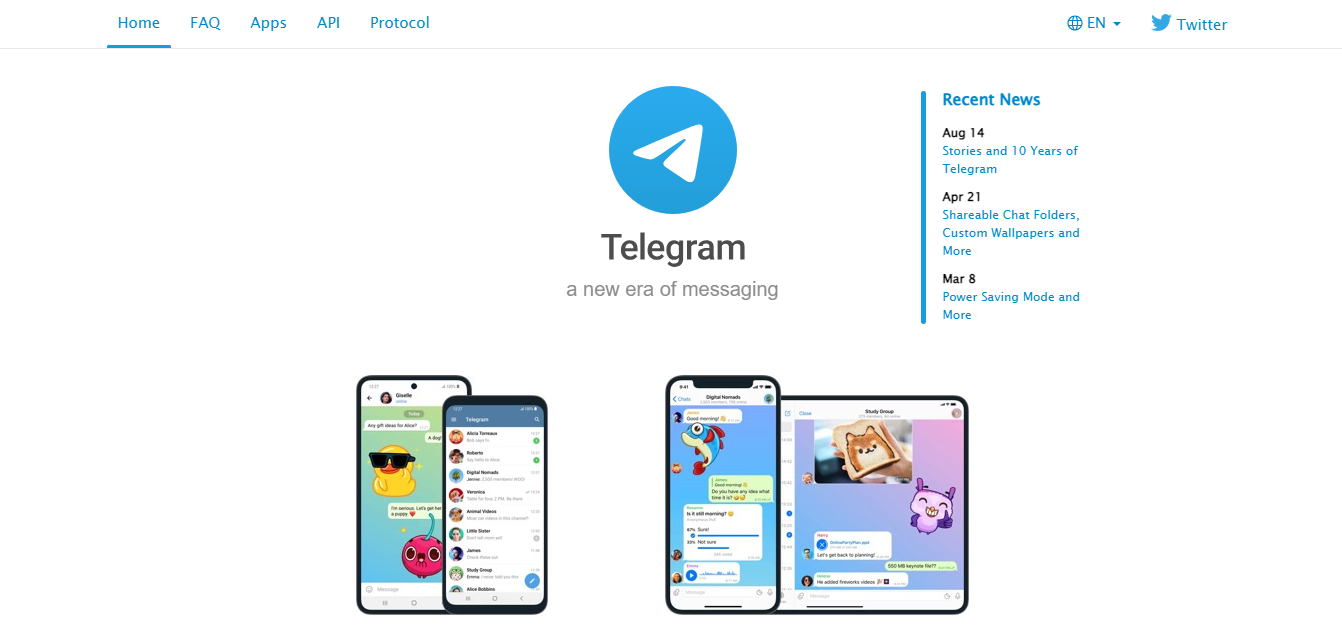 Telegram is a powerful tool for online tutors and teachers. It is one of the best online chatting apps in India. This e-learning platform for learning and teaching boasts impeccable encryption and self-destructing message that ensures private and secure conversations. Students can follow educational channels to receive updates and resources. In addition, it allows group conversations, live sessions, and file sharing (assignments and resources).
This free and open sophisticated messaging app saves money for school, college, and university students. Graduates and post-graduates can join groups that offer competitive classes and resources. Moreover, numerous Telegram messenger bots are available to automate tasks such as sending reminders and scheduling. You can also use these bots to manage your online course.
Furthermore, it is highly encrypted, and it has cross-platform compatibility. Teachers can create various types of quizzes and communicate with parents about their children's performance.
4. Signal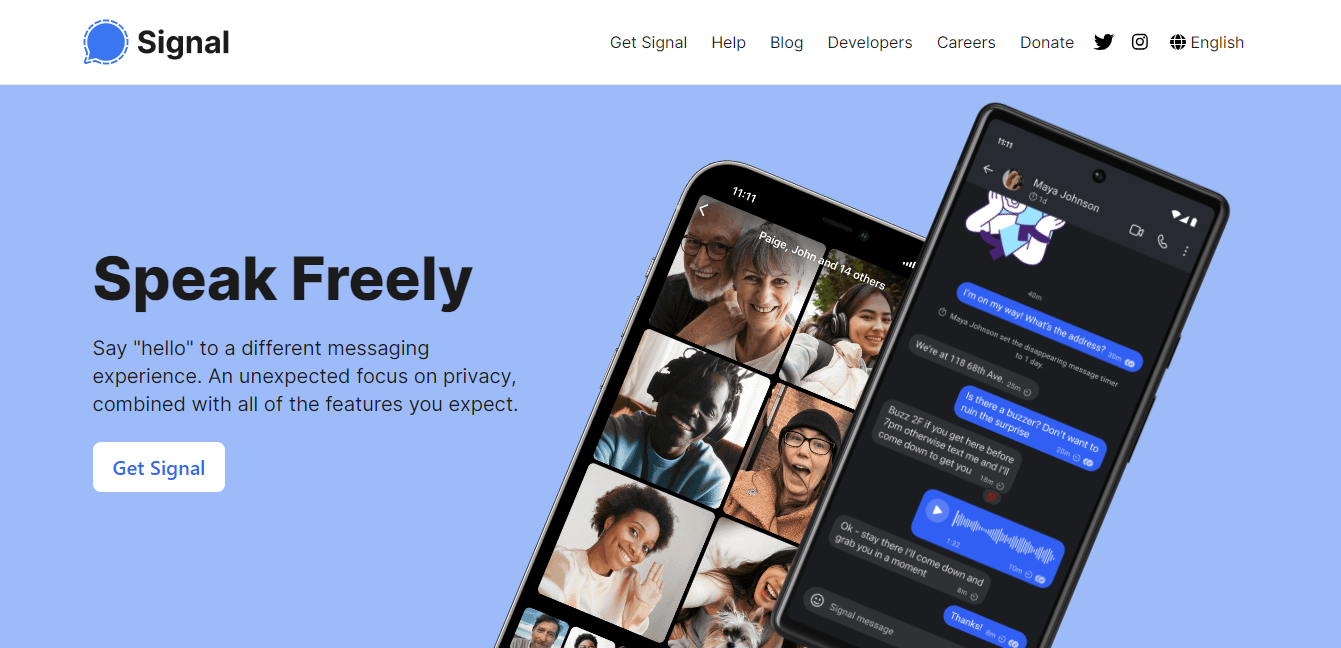 It is well-known for its encrypted and high-quality voice and video calls. This cross-platform messaging app for college students can be considered the best WhatsApp alternative for the student messenger app. Signal's open-source design allows for a more thorough security review and will enable users to validate the identity of their contacts and the safety of their chat channels.
In addition, it allows students and teachers to send and receive text, images, files, audio, and videos in one-to-one and group conversations, with privacy at its core. This app is ideal for schools and colleges that require only a messaging app and no other productivity tools.
5. GroupMe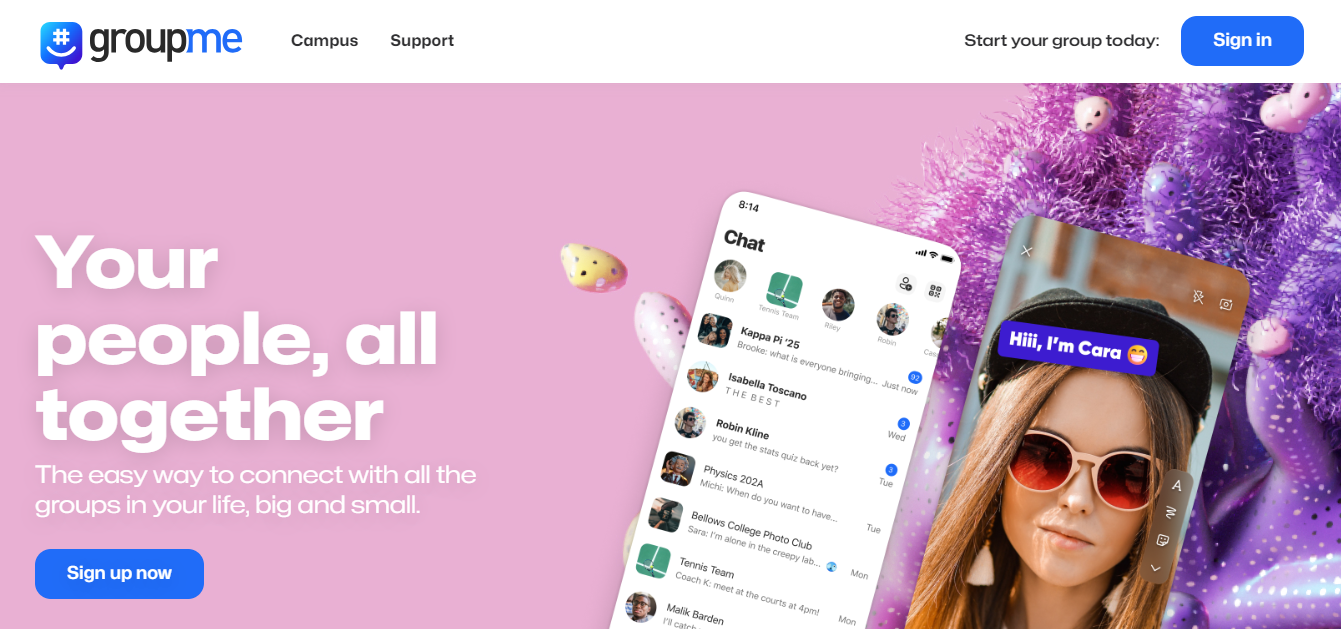 This Microsoft product best suits school/college/university students. It is simple, seamless, and free! Only verified students from school and college can join the respective groups. Thus, this messenger app ensures more security for groups, conversations, and resources shared across the group. It has cross-platform compatibility and works across Android, iOS, and the web.
This free student messaging app is helpful if students need assistance with a task or another class-related query. This app connects students to the calendar for scheduling study sessions. It also allows private chats (direct messaging) alongside group conversations. On GroupMe, Campus Connect is where you can locate groups made by students for other students. It is ideal for teachers and educators who supervise a large group of students.
6. Slack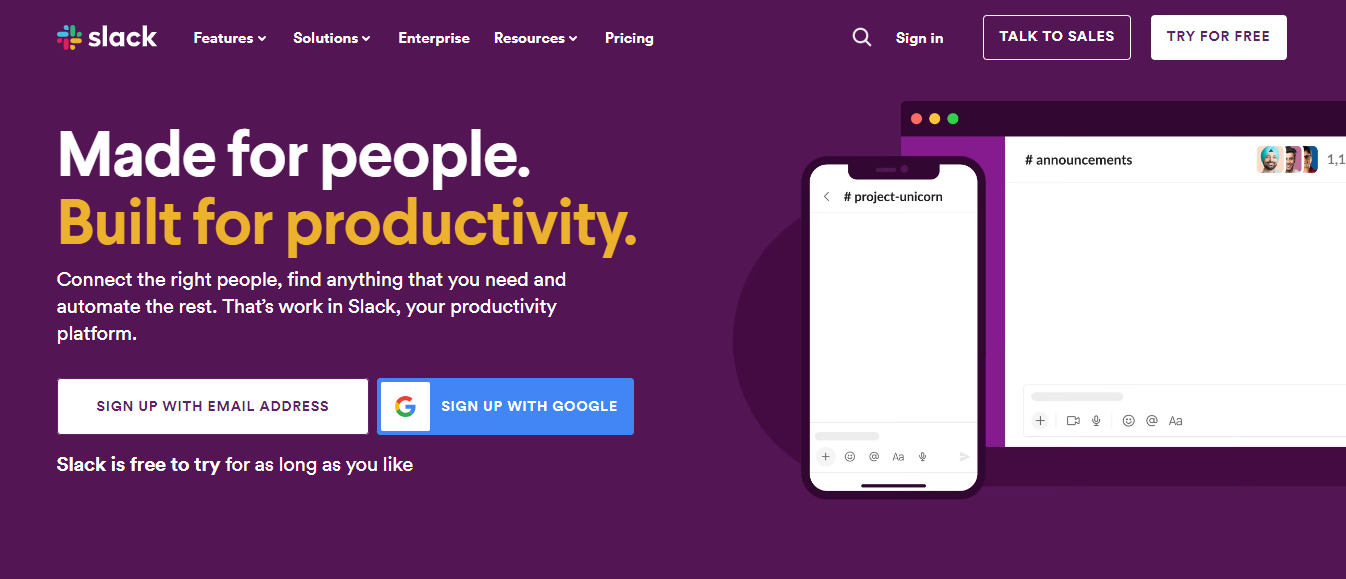 Slack allows teachers to conduct meetings and virtual classes as it is a secured channel-based messaging platform. It doesn't suit much as instant messaging, but it is an excellent tool for team projects. Let us give some of its highlights:
School/college/university students can support one another's learning and contribute in various ways. Thanks to Slack's digital classroom community.
Teachers can divide course discussions can be divided into channels based on topics.
This school messenger app allows teachers and educators to escape email and keep their classes on track for success.
Educators can use Slack's channels for synchronous (such as discussions and lectures) and asynchronous communication (such as course announcements, queries, and other projects).
In addition, a productive and engaging digital classroom is facilitated through integrations with learning management systems (LMS), video, calendar, and other productivity tool integrations such as Trello and Google Drive.
7. Discord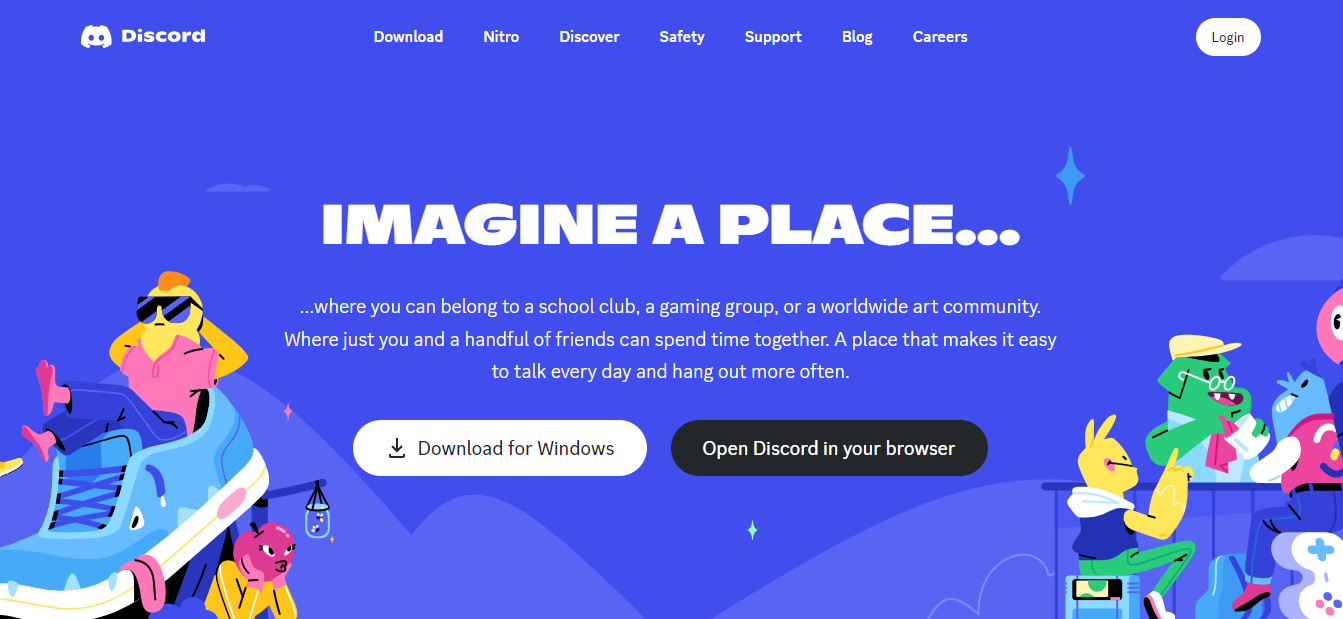 Last but not least, Discord is the ideal for remote learning. The COVID-19 pandemic has boosted the discord usage, with 140 million monthly active users. By this, it comes to know that it is more than just a gaming app (as it was initially designed for gamers). In addition, Discord can connect with a lot of students, so there are lots of servers that are tailored to schools' requirements. That means it allows server customization tailored to meet the needs of various study groups.
Many students, especially those who like online learning, have visited Discord web to attend virtual classrooms. On the other hand, some students visit instant messaging tools to advance their careers, such as conference servers for private discussions or virtual expo halls. Both students and teachers will have more flexibility for its seamless switching between channels.
With its high-quality and uninterrupted voice and video chat feature, this app for virtual study groups is perfect for discussions and collaborative projects. For the teachers and educators who want to organize their class or student community, Discord may be the one you are searching for! Also, this kid-friendly messaging app excels at giving students multimodal methods to engage with a course, such as posting GIFS, sharing links, or using unique stickers (emotes).
Wrapping Up
In a nutshell, mobile technologies contribute numerous benefits to students' perspectives on education. These instant messaging apps provide students with an easy and efficient way to communicate and collaborate and help them succeed academically and socially. While the aforementioned chat apps for students offer a variety of functions, the school or college management must pick the chat app for educational purposes that best suit their specific needs, such as a collaboration tool, a secure conversation, or a blend of both.
So, choose the best communication apps for students that hone their skills, grow their careers, and help them succeed. And make the school/college/university time as productive as possible.