8 Best Instagram Alternatives for Android and iOS in 2023
3 weeks ago

|

By Md. Asloob Alam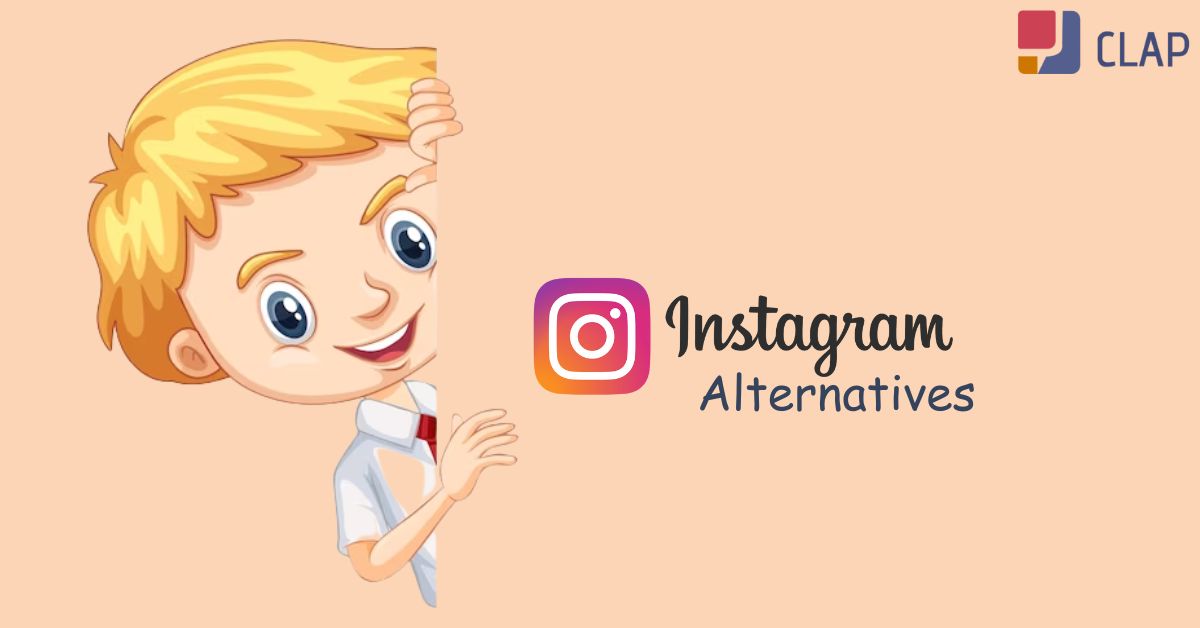 Our quest for new technologies, tools, products, and social media applications is never-ending. We keep searching the internet for alternatives that perform better than the old ones. Having said that, we have noticed a trend with content creators searching with the keyword "Instagram Alternatives" to find the latest platforms to post their content.
People who use Instagram can upload their photos and videos to it from their Android or iOS mobile devices for free. The followers view the content, like, share, save, and comment on it.
These days, everyone has an account on Instagram, especially the youth. They are glued to it most of the time, viewing the latest feed in the form of reels, posts, and stories, and sending and receiving follow requests from like-minded people on it. We all know that Instagram is not only used for making new connections but also for browsing engaging content or information. The absorption of content from any social media platform is left to the user's discretion based on their acumen.
Businesses prefer to use this social media platform to reach customers of different age groups, build brand awareness, improve product sales, and more. Not only at the individual level, people from diverse business domains heavily benefit from apps like Instagram with Instagram's marketing and advertising services.
Instagram, being the world's most popular photo-uploading app and one of the Snapchat alternatives, plans to focus on pushing "recommended content" to the user based on their browsing behavior and "Reels" as they notice more user engagement from it. Therefore, photographers have started to look for other alternatives. Besides this, many would want to explore out-of-the-box applications instead of scrolling through a mix of images and videos. If so, then rest assured that we have you covered. We have collected a list of applications similar to Instagram with fresh new features and premium content.
Here are the top 8 Instagram alternatives for you in light of that for Android and iOS in 2023:
Best Instagram Alternatives
1. Snapchat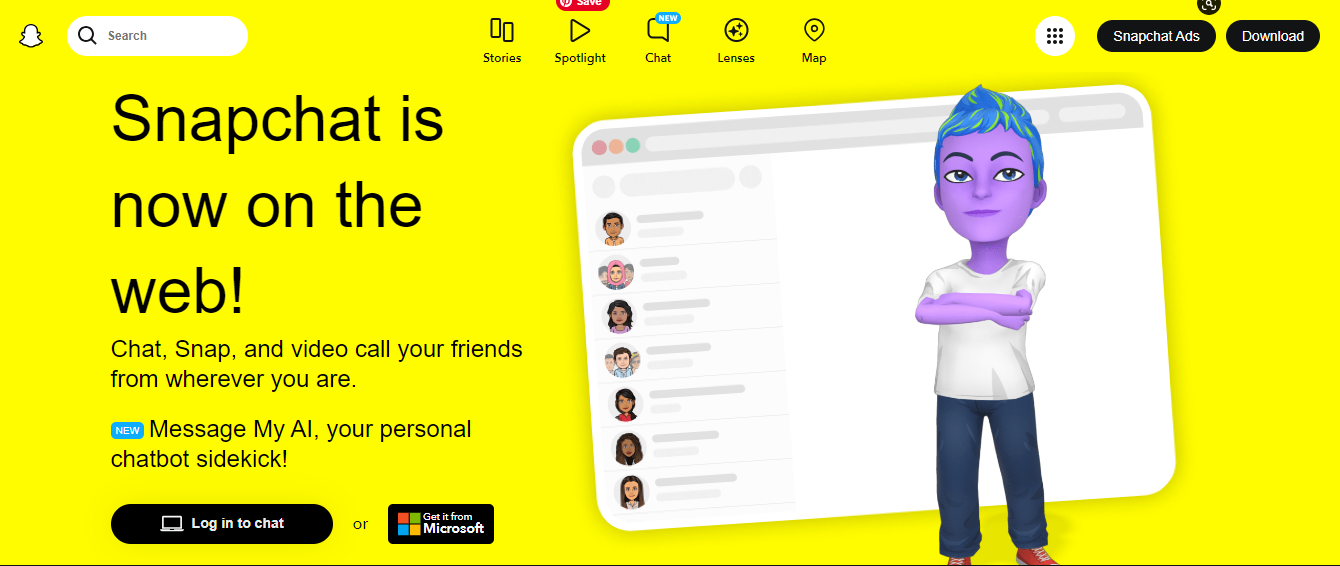 Snapchat, the multimedia-supported instant messaging app, was developed by Snap Inc. The tool was widely popular among youngsters with its rare features, such as disappearing messages, filters, a passport-protected photo safe, visual stickers, and the effects of augmented reality objects. The most frequent Snapchat user demographic in the US is between the ages of 15 and 25, which accounts for 48% of all users. Users aged 26 to 35 make up 30% of the platform's users, followed by those aged 36 to 45 (18%), 46 to 55 (11%), and those aged 56 and over (only 5%).
If you're looking for an Instagram alternative with better engaging features than it, then you must download the app and start experiencing Snapchat's beauty. It does have feeds like Instagram, so you will never miss a thing. One more glaring difference to be noticed is Snapchat's AR filters, which perform better than Instagram's.
2. Twitter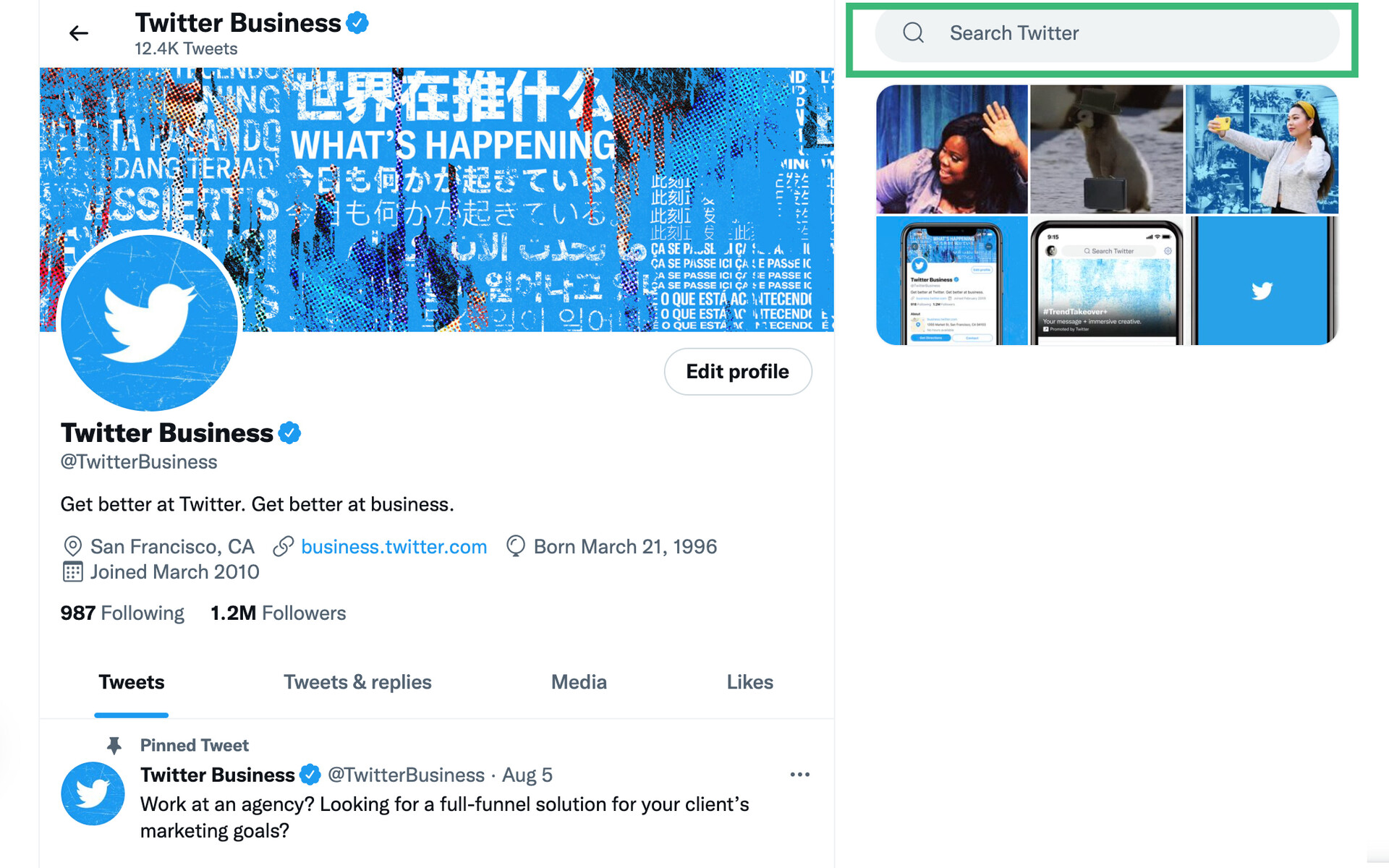 Although this social networking texting site and one of the popular mobile messaging apps don't support reels and other stuff like Instagram does, Twitter is profoundly famous for its short text posts, where the character strength is limited. The long conversational threads of a hashtag engage its users with a wide variety of topics, ranging from anything to everything. As we all know, these small texts are called tweets, and one can upload text, images, videos, or URLs on their hashtag.
This alternative to Instagram is used to quickly disseminate information. Because tweets can be sent in real-time to followers. Tweets, however, are also published on the Twitter website, unlike IMs, they are public, permanent, and searchable. Additionally, tweets can be protected so that only followers can read them.
3. Behance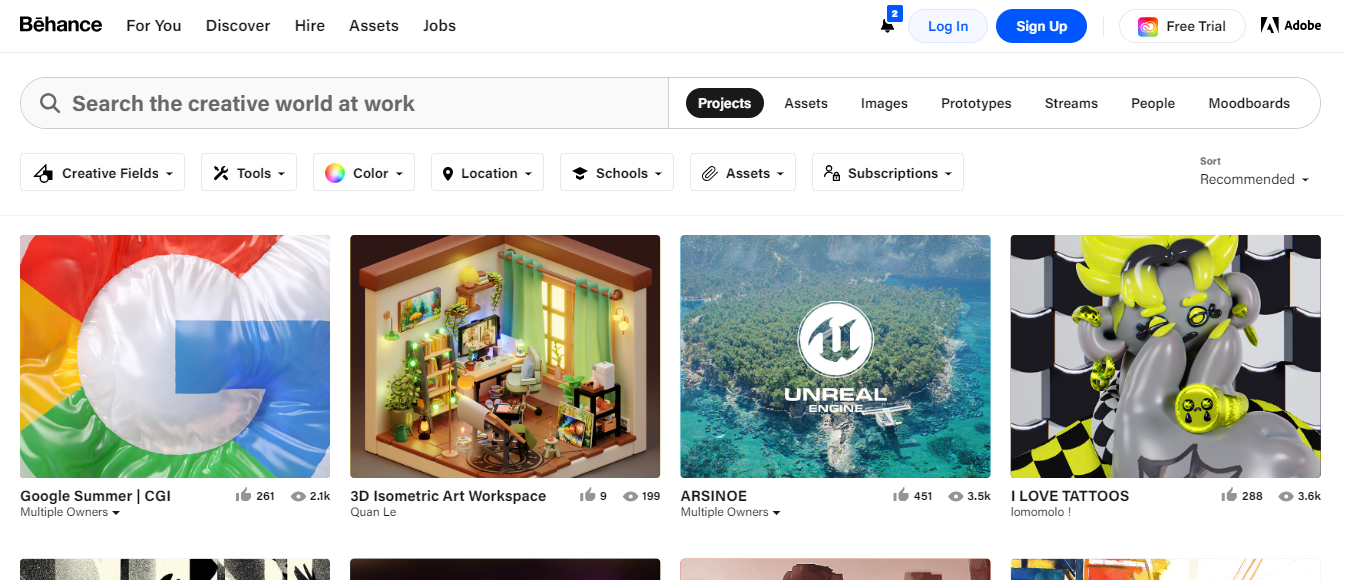 Behance is an excellent alternative to Instagram for artists and photographers who are tired of Instagram's push into Reels video content. The site, which is owned by Adobe, functions as a portfolio for all of your creative output while also incorporating social media tools like following, messaging, stories, and likes.
Other distinctive features on Behance include live streaming and lessons, but some of them are fee-based. Thankfully, all users have unlimited free storage space to publish content, and the upload options are far more varied than on Instagram. There is sufficient room to give descriptions of the work, and you may upload a lot of pictures in a single post.
4. Glass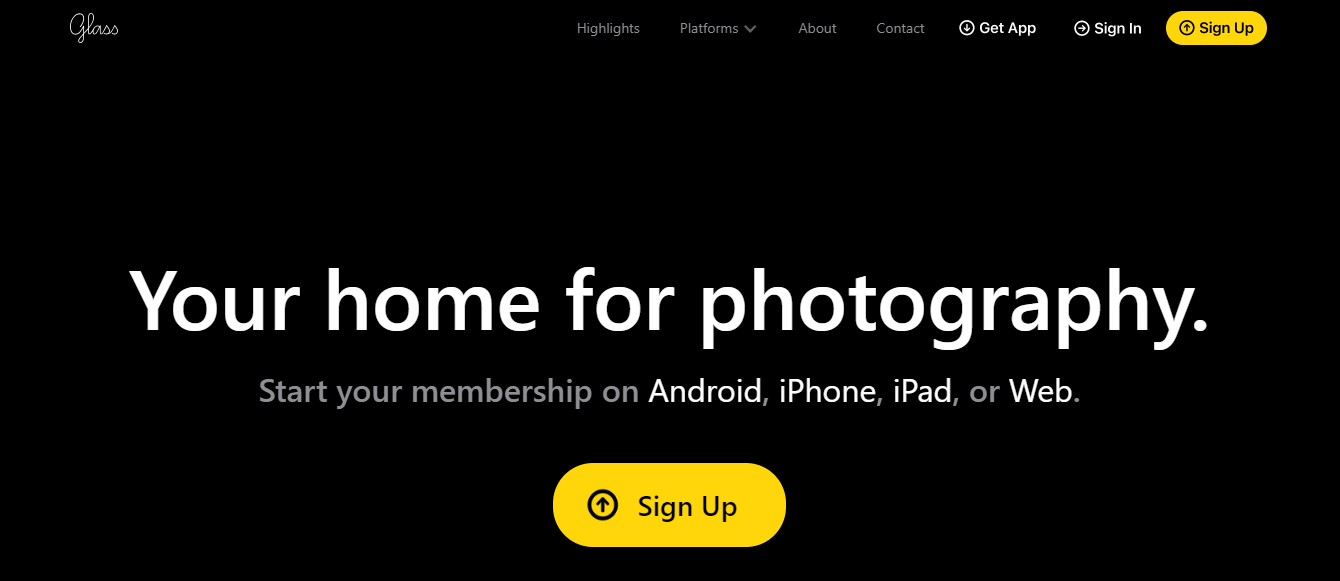 Glass may be a turn-off alternative to Instagram for Android and iOS as it costs $5 per month or $30 per year. That means it doesn't come for free. However, it is better than Instagram, as most professional photographers prefer to use Glass to showcase their content and portfolio. Though the content will be less, you get to see the best. The membership model also ensures that the business isn't using your data in dubious ways to generate revenue, which cannot be accurate for any other social media platform.
Initially, Glass was only compatible with iOS. Later, it has since added support for Android and the web. Although it is considerably more essential than Instagram, the program is smooth and simple. Tags can be used to arrange photos, but there needs to be a search function for visibility, which could be a significant drawback. Beyond being able to follow and comment on images, there are a few other features. If you wish to try it out, there is a 14-day free trial period.
5. Pinterest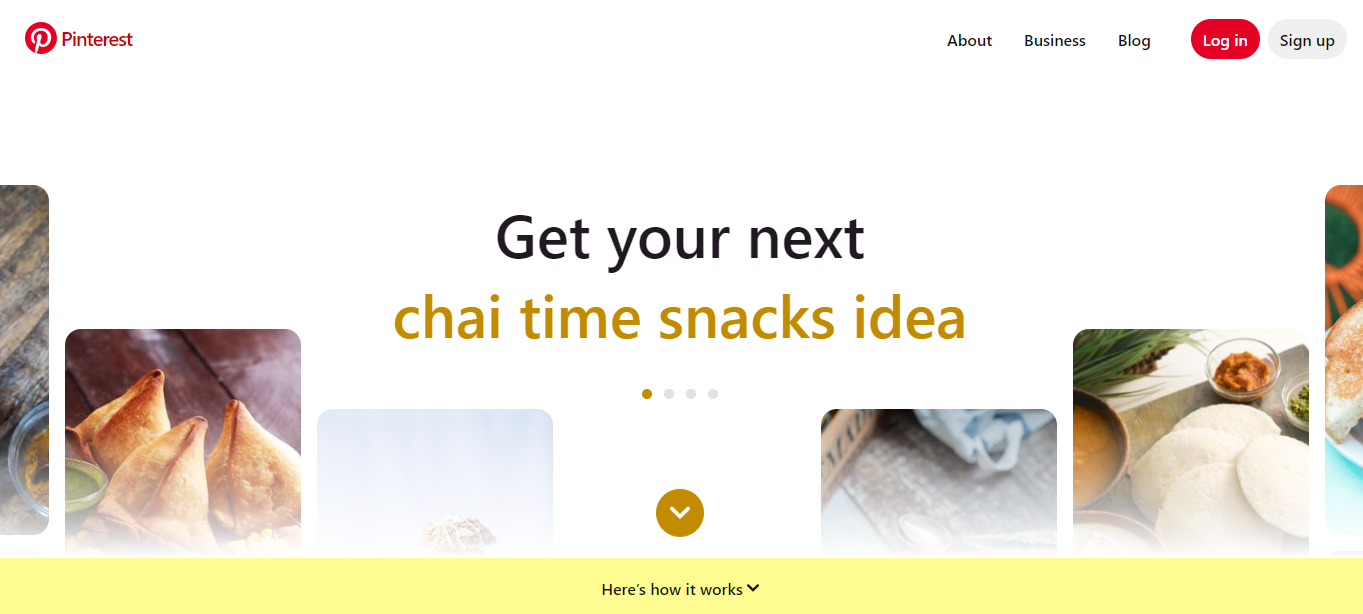 Pinterest may not turn out to be one of the Instagram alternative apps but it provides you with the niche feed that they browse for. You get to see anything and everything on it. Pinterest helps businesses to improve their product or brand awareness. Pinterest is for those who explore creative ideas. Whether it is about home interiors, cooking tips, beauty and makeup, baking, or artistry, you can get watch all the pins here.
Unlike other social media networks, the Pins you create also have a lengthy lifespan. In fact, 55% more users are likely to purchase after viewing a video on Pinterest than on other platforms, and 80% of weekly pinners find a new brand or product there.
6. 500PX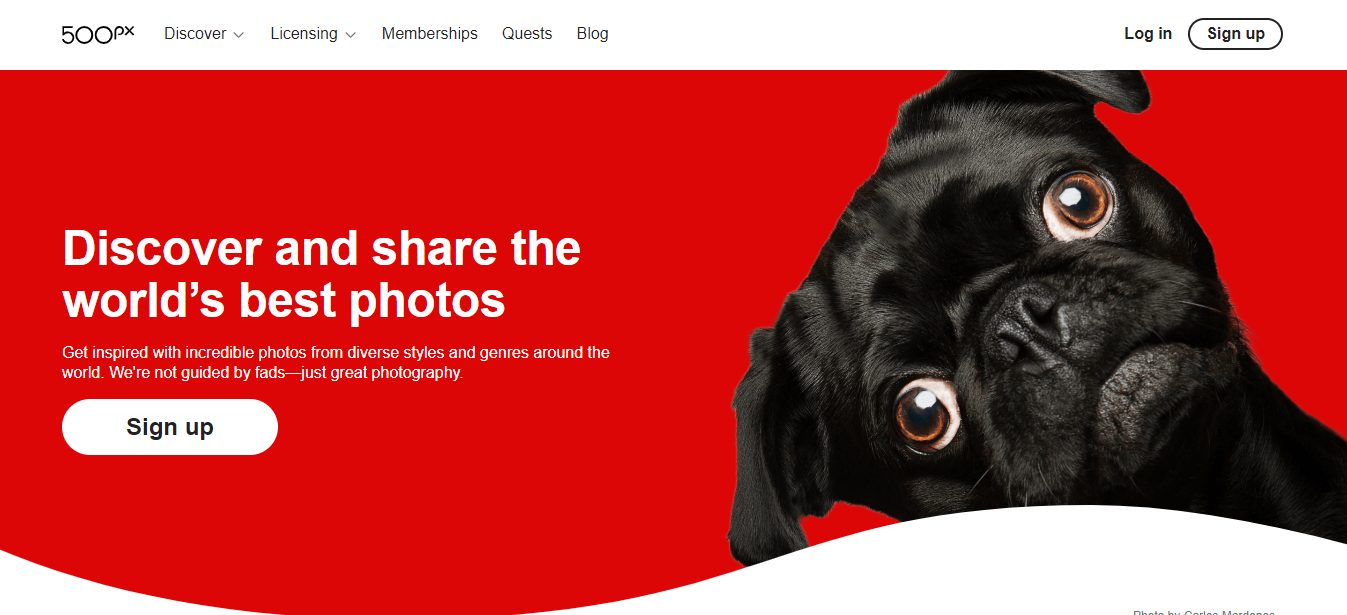 If you're checking out for a community dedicated exclusively to photography and photographers, 500PX is the right platform for serious photographers. It is meant for aspiring talent and is used by photographers from over 195 countries. However, this app doesn't have the features of regular social media platforms like posting reels and stories or reel feeds. But you can create Quests, which function similarly to Instagram Guides, and an Explore page.
The most significant feature is that 500px has a website to view the best images on a larger screen.
7. Tumblr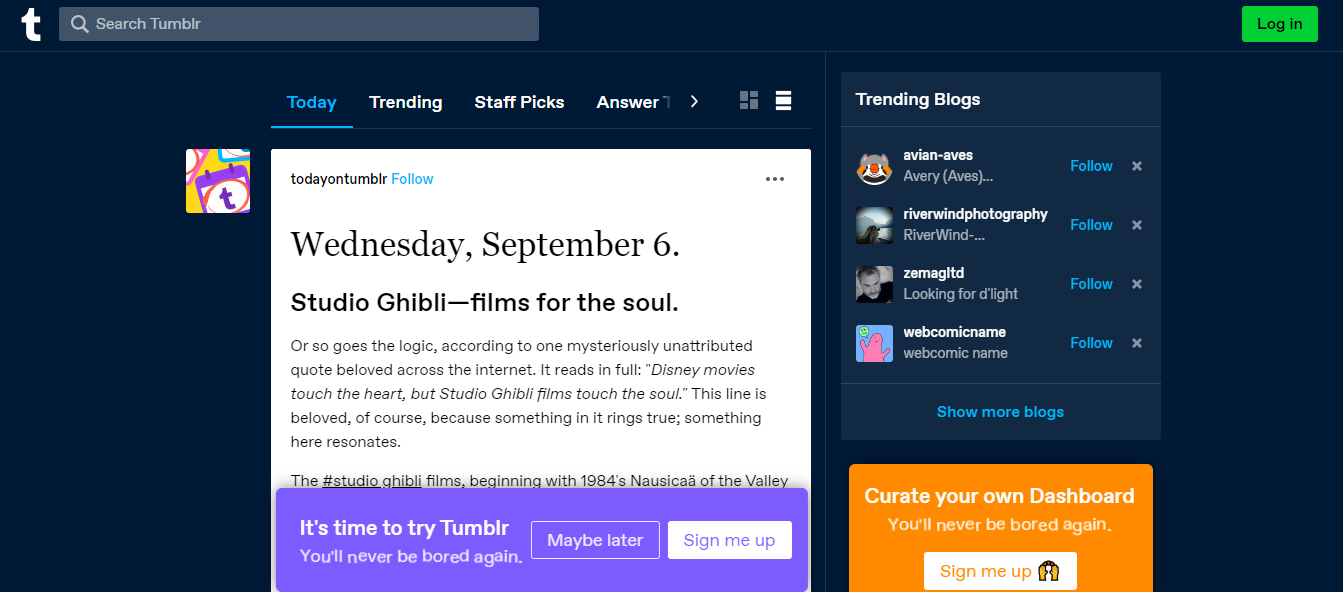 Another microblogging platform, Tumblr, is considerably more comprehensive than Twitter. It comprises millions of "blogs," each a tiny informational hub. Compared to Twitter, it is significantly more visual, though, it is not one of the apps similar to Instagram video-centric as Instagram. It also has its peculiarities, such as the use of tags for both content organization and expression.
8. Imgur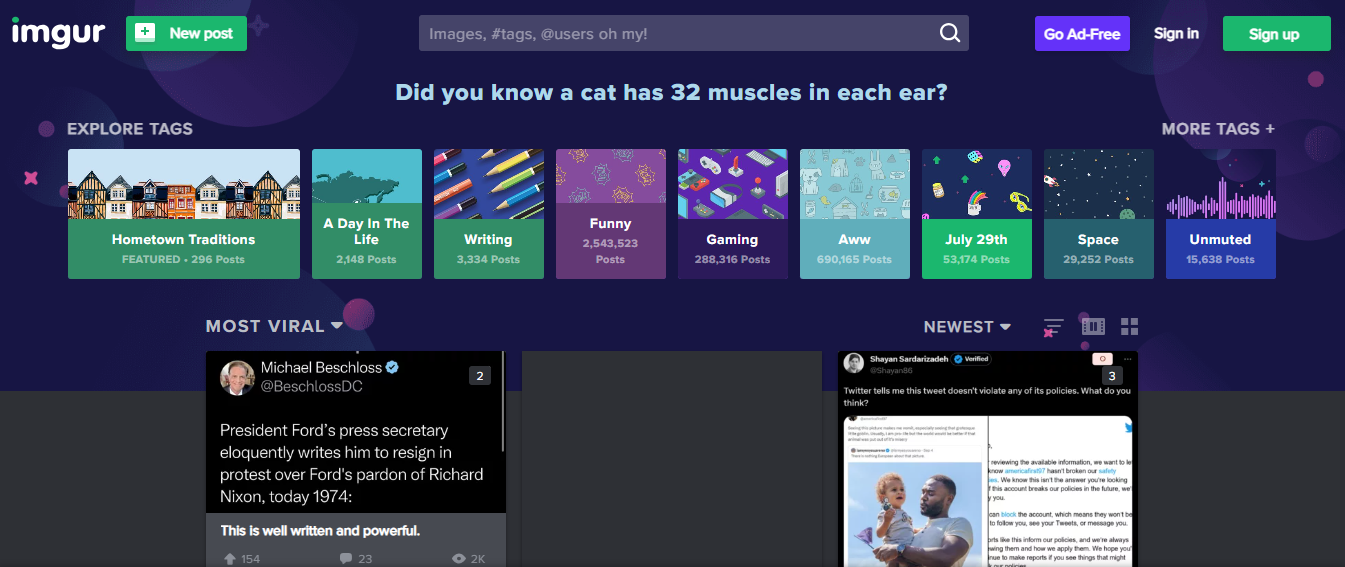 You can benefit from Imgur, a hub for meme creators. You may discover web-based viral content using the service's explore feature. You are also covered on this front because Imgur now offers messaging capabilities. Imgur is a fantastic Instagram competitor if you keep your account public.
If you're looking for the best photo-sharing web application, you must try Imgur. This public platform allows you to hide your photos and videos, making them unsearchable. Instead, share your content via a private link. You can't create Instagram Reels in Imgur, but it supports uploading videos, photos, and GIFs to different communities.
We understand that there are many Instagram alternatives available today for uploading photos, videos, stickers, etc., But what if I suggest a super app that cares about your daily needs right from messaging, creating polls, creating albums, scanning documents, photo sharing, manage passwords, create events, and do a lot more. It is none other than Clap Messenger, which is one of the free poll apps that allows users to create unlimited polls and surveys.
Conclusion
Are you a photographer seeking a community or free chat application where you can communicate with other photographers and share your photos? Then, you'll find these Instagram alternatives very appealing. Here, we have mentioned a few of the online photo-sharing apps. We suggest you research if you want to figure out more options.