Top 7 Secure Mobile Messaging Apps [2023 Update]
one year ago

|

By Md. Asloob Alam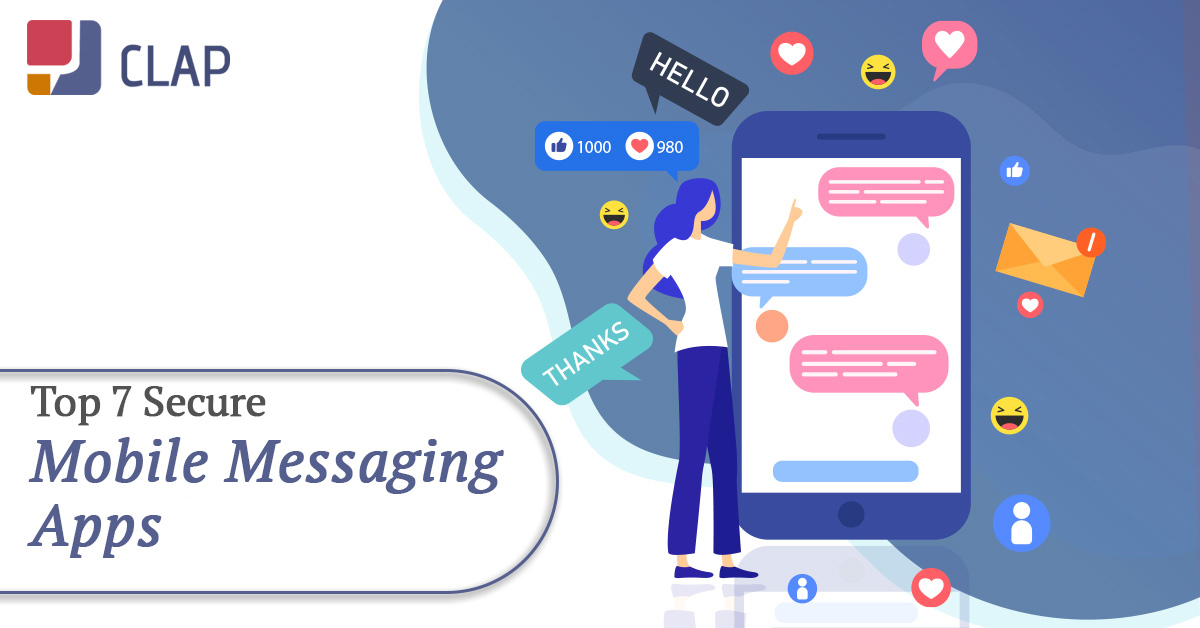 In this rapidly evolving digital environment, some subsets of mobile messaging app users prioritize security and the gadgets in their hands equally. I won't be shocked if users in the future prefer secure mobile messaging apps over gold since the users' data is charged in the black market.
Even though most messaging apps are free, some of the apps tend to charge your data while endangering your privacy.
Are your chatting apps safe enough to secure your data and you? The apps essential to your social life are beginning to threaten your personal life. Let's determine which app is secure enough using the list of most popular mobile messaging apps in 2023 provided below.
Best Mobile Messaging Apps
1. Clap Messenger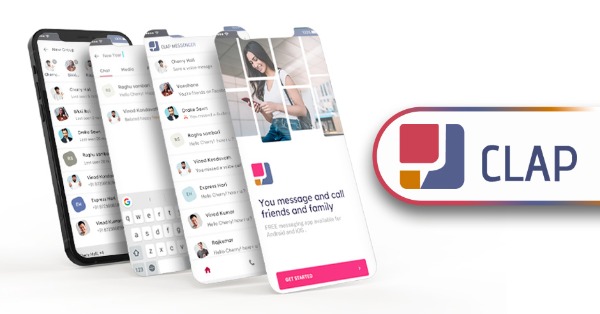 Clap Messenger far outperforms the other mobile messaging apps listed below in terms of facilitating users. Because this messaging app was created by a team of highly experienced developers while considering the needs of new-age users, you cannot simply limit it to regular messaging services. To articulate it precisely, it is a super chat app that provides users with numerous features in contrast to other mobile messaging platforms.
This app has some unique features, such as chat polls. Instead of manually counting the responses or scrolling up and down as with other popular chat apps, it allows users to create a chat poll in the group relating to a choice of restaurants, movies, vacation spots, or any other attribute and gather the members' opinion polls securely.
All communications on this secure messenger are automatically end-to-end encrypted as part of its policy to offer users a safe and reliable platform. Additionally, it offers two-factor authentication, and you may block unwanted users to make the experience more pleasant.
Clap Messenger offers various benefits, including secure mobile messaging, album sharing, events, call recordings, communities, chats, calling, chat polls, etc., whereas other features like secure payments, money splitting, appointment booking, and others are likely to be introduced in the next upgrade. The introduction of third-party merchants for food ordering, travel booking, card and loan payment, utilities, shopping, and other services will follow in the second phase.
Even though it is a super app, a user with no technical knowledge can use it without difficulty owing to its user-friendly interface.
Highlights
Super app
All-in-one mobile app for multiple requirements
Chat polls
Enhanced user experience
New age app
Compatible Platforms: Android, iOS, and other platforms
2. Signal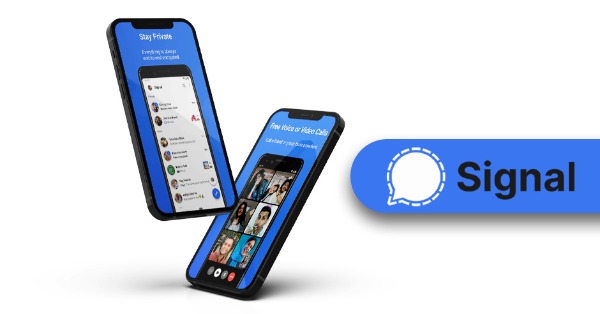 The Signal may have benefited because of the WhatsApp privacy policy. Still, it has been persistently claiming that it is a more secure messenger than WhatsApp and other chatting apps since its inception.
The Signal Foundation, a non-profit organization, and Signal Messenger LLC developed Signal, a cross-platform centralized encrypted instant messaging service. The client software has tools that allow users to independently confirm the legitimacy of the data channel and the identities of their connections. Standard mobile phone numbers are used as IDs, and end-to-end encryption protects all communications with other Signal users.
Signal's software is free and open-source. The desktop client and server are released under the AGPL-3.0-only license, while the mobile clients are released under the GPL-3.0-only license. That said, since it's an open source, it freely inspects the app's code for security. Group chats, encrypted voice calls, archive capabilities, and media transfer are some additional services that do not require PIN codes or other login information. PIN codes or other login information in this centralized messaging app.
Regular messaging services such as SMS texts are not encrypted. However, Signal can likely replace your default SMS app. In other words, as previously suggested, both the sender and the receiver should have Signal installed on their device to enable the encryption function to have sufficient control over both ends of the discussion.
Highlights
Disappearing messages
Open-source
Group chat
Simple UI
Compatible Platforms: Android, iOS, Windows, macOS, Linux
Estimated number of users: 40 million users
3. WhatsApp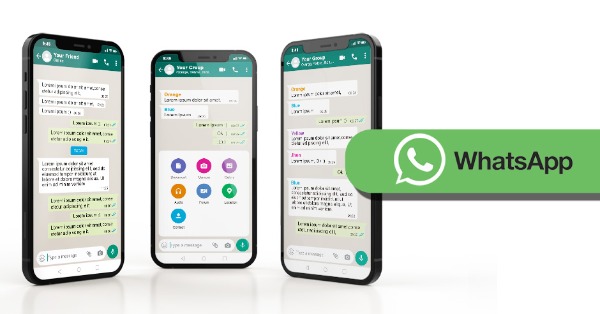 To say that WhatsApp is one of the most popular mobile messaging apps is an understatement. Despite facing users' criticism following WhatsApp's January 2021 privacy policy update, which caused its competitors to acquire numerous users overnight, WhatsApp continues to lead the league of top social chatting apps.
However, WhatsApp quickly withdrew its regulations, which stated that neither WhatsApp nor Facebook could view or hear a user's conversations or calls with friends, family, or other WhatsApp users. Any information shared by users will stay private since the Signal encryption technology safeguards all personal and business messages before they leave your device.
Few mobile messaging platforms allow secure payment, like WhatsApp and others. In India, WhatsApp Payments was introduced in November 2020. In June 2021, it was made available for general users. Indian users must add their active bank account to send and receive money on WhatsApp from anyone using UPI-based apps. Bank and credit card numbers are encrypted and kept on a highly secure network. Conversely, WhatsApp claims on its official website that the payments are not end-to-end encrypted because financial institutions need this information to execute transactions.
Highlights
Secure payments
Business messages
Ads free messaging application
Up to 250 members are allowed in groups
Compatible Platforms: Kai, Windows, iOS, macOS, Android
Estimated number of users: 2 billion active users
4. Telegram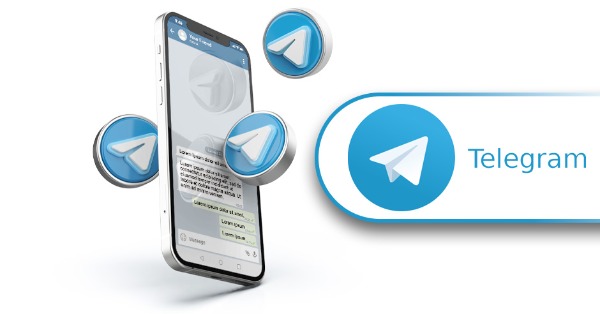 Telegram's operations center is located in Dubai, United Arab Emirates, and the data load for Telegram is split among five data centers around the globe.
Users can simultaneously log into their accounts from several devices. Users will need to enter their contact numbers for their login information. However, your cloud conversations will instantly sync. You will not be able to use any of your other devices if your device loses connection.
Telegram is one of the few mobile messaging services that permit users to exchange files up to 2 GB in size. It is one of the popular messaging apps that has two secure encryption levels. Cloud Conversations uses server-client encryption for private and group chats, while Secret Chats adds an added layer of end-to-end encryption. Irrespective of their type, text, media, and files are all encrypted similarly. It means that private talks are much safer than group or private chats.
This mobile messaging software employs 2048-bit RSA encryption, 256-bit symmetric AES encryption, and Diffie-Hellman secure key exchange.
Telegram is one of the few messaging apps that officially requests that experts review its source code, protocol, and API, all of which are accessible through GitHub, so they can understand how everything works. And if they can demonstrate that Telegram communications can be deciphered, they will receive $3,00,000 as reward prize money. This proposal is made through the app's website.
Highlights
Open API
Secret chat
Supports sending & receiving large files
Capable of facilitating a group of over 2,00,000 members
Compatible Platforms: iOS, macOS, Android, Windows, Linux
Estimated number of users: 500 million active users
5. Facebook Messenger
The company Meta Platforms, formerly known as Facebook Inc., developed the proprietary instant messaging app and platform known as Messenger. First introduced as Facebook Chat in 2008, the messaging service underwent an upgrade in 2010, standalone iOS and Android apps were launched in 2011, and independent Facebook Portal hardware for Messenger calling was introduced in 2018.
Later, Facebook split the messaging features from the main Facebook app and released a new online messaging app or an online interface called Messenger.com, allowing users to utilize the web interface or download one of the standalone apps. Facebook introduced a desktop version of Messenger for Windows and macOS in April 2020.
Messenger employed two-factor authentication, message requests, login alerts, and others to maintain a safe environment.
To keep your Messenger experience safe and secure, Messenger claims it finds and blocks millions of fake Facebook accounts daily. It uses machine learning to detect and disable accounts engaging in inappropriate interactions with children. Most of these accounts are discovered shortly after they are created before they can do any damage.
Highlights
Enhanced security measures for minors
Blocking the fake accounts
AI leverage
Login alerts
Compatible Platforms: Android, macOS, iOS, Windows
Estimated number of users: 1.3 billion active users
6. Viber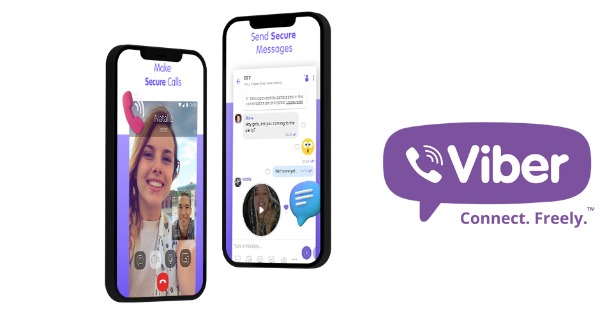 Rakuten Viber, often known as Viber, is a cross-platform voice-over IP and instant messaging software application owned by Rakuten, a Japanese multinational corporation. Viber Out offers a premium international landline and mobile calling service, and users can share media files like photographs and video records in addition to instant chatting. Although the service is accessible on desktop platforms without mobile connectivity, users are registered and recognized using a mobile phone number.
When you meet new individuals in a community or look them up by name, Viber enables you to start a secure chat without revealing or exchanging your or their phone numbers. In addition, you can self-destruct the messages as per your set time.
According to Viber, encryption keys are only available on user devices. Therefore, no one can see your communications, not even Viber.
Choosing the appropriate sharing option permits fully encrypted voice and video discussions on popular desktop operating systems and mobile devices.
Color codes show the level of security.
Green indicates that the chat is encrypted and the connected contact is reliable.
The red color denotes a problem with the encryption key.
Grey denotes secure contact with a reliable party.
Highlights
Disappearing messages
Hide chats
Edit & Delete messages
Hidden number chats
Compatible Platforms: Android, iOS, Windows, HarmonyOS, macOS
Estimated number of users: 1.1 billion users
7. Threema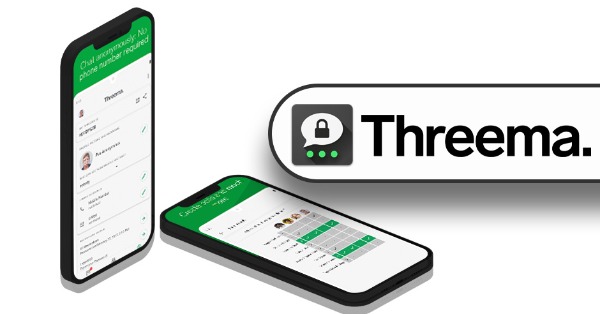 Threema is a premium open-source end-to-end encrypted instant messaging service that issues you a unique Threema ID rather than a phone number or email address, enabling you to use the program anonymously. Scannable QR codes make it one of the few simple and secure messaging apps allowing users to add contacts and validate other users.
The application developers also claim that as soon as a chat is transmitted, it is immediately wiped from their servers. The focus on security and privacy protection extends beyond chats. It is reflected in the addition of many distinctive features, including Threema calls, profile photos, and the desktop app/web client. Additionally, it is planned to produce the least quantity of data on servers. No log files are made, no personally identifiable data is gathered, and groups and contact lists are only controlled on the users' devices, not the server.
It has a feature called Private Chats that enables users to password-protect specific chats, preventing hackers from accessing private conversations. However, unlike Telegram, you cannot stop recipients from taking screenshots of your messages.
Since Threema is open source, users can verify the accuracy of the encryption, and there is no need to enter a phone number or email address during the sign-up process for security reasons.
Highlights
Private chats
Threema calls
No log files
OR codes
Compatible Platforms: Android, iOS, Web, Windows Phone
Estimated number of users: 10 million users
Other secure messaging services include Snapchat, Instagram Direct, Voxer, LINE, Google Hangouts, HeyTell, and other mobile messaging apps.
Conclusion
Electronic Frontier Foundation (EFF), an international non-profit organization that advocates for digital rights based in San Francisco, California, stated on its blog that "secure communications is not easy to do properly at either the technological or regulatory level." It continues that automated backups provide a security risk since they save an unencrypted copy of your chats.
If you were to ask me which of those mentioned mobile messaging apps intrigues me the most in terms of security measures, I would, without a doubt, say Clap Messenger. I admire their commitment to facilitating users with a secure messaging platform, but I can still utilize Troop Messenger as my instant messaging platform.