10 Best Free Poll Apps [2023 Update]
one year ago

|

By Md. Asloob Alam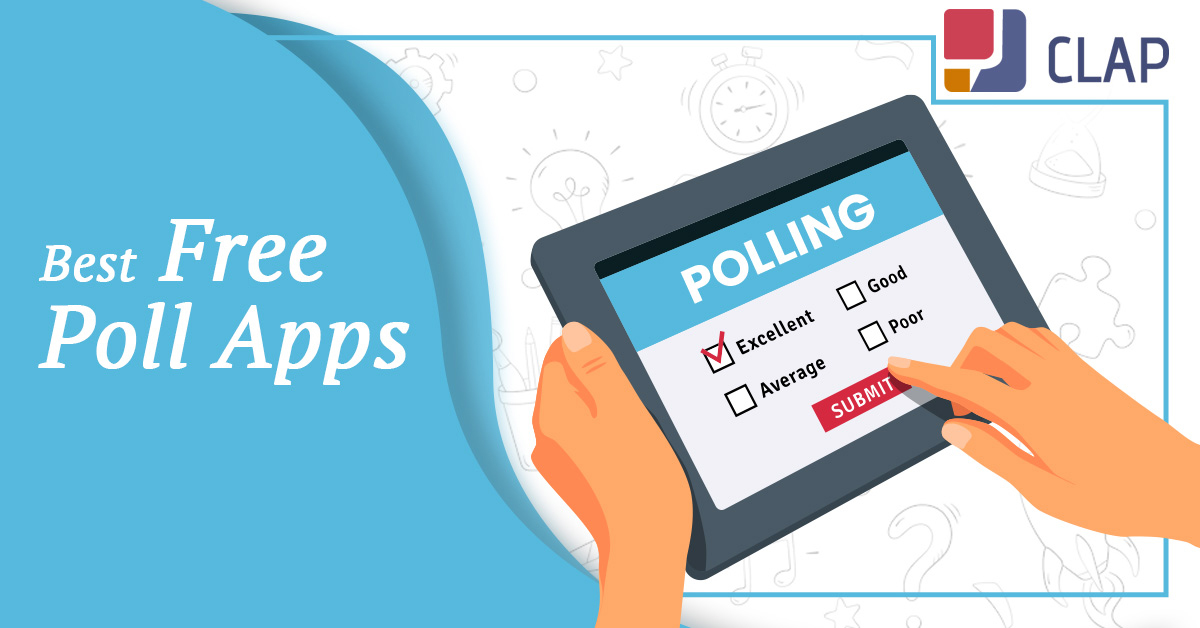 As a result of the growth of free poll apps on the market, companies, NGOs, government organizations, and other businesses have seen a considerable increase in their operations or activities since the opinions of several participants support it.
Members of a group, community, organization, and others anticipate that others will first regard their viewpoint before approving or disapproving it. Since everyone has the right to an opinion, it is the host or leader's responsibility to find out what it is, as this may help in making a decision that members widely appreciate, or it will offend them, dismissing the spirit.
You can instantly solicit feedback from your audience on virtually anything with online polls or live polling apps. You may target the people you want to know based on characteristics like nation, gender, age, income, work status, and more.
You can always check in with your audience or customers via polling apps. By doing so, you demonstrate your awareness of their presence and your respect for their viewpoints. In addition, with immediate access to poll results, you can learn more about the demographic you're targeting and make decisions based on their views, preferences, and input.
The finest free poll apps are listed below, which might interest you.
Best Free Poll Apps
1. SurveySparrow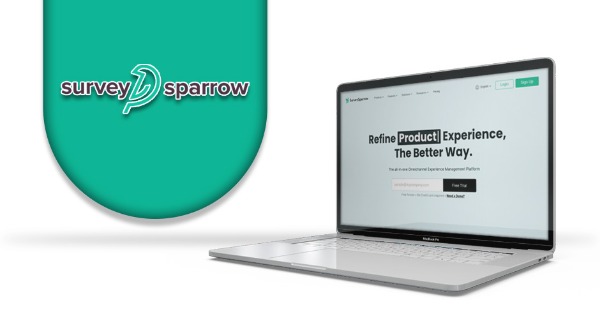 SurveySparrow is an end-to-end conversational experience management platform designed to help you get a 40% higher response rate. It assists your teams, no matter how big or little, in retaining every connection and improving every experience. With the help of this online poll app's experience option, you can quickly improve the experiences you provide and establish your brand rather than just your company.
You can design polls with entertaining poll questions, quizzes, chat surveys with images and GIFs, carry out online polling, and monitor real-time poll results using this free poll app.
According to a statement by SurveySparrow, the Whatsapp chat interface motivated them to maintain the forms as conversational and user-friendly as possible, leading to SurveySparrow's launch as the first chat survey. The software has evolved from a feedback tool to a full-fledged omnichannel experience platform. To intrigue, the free polling software platform has expanded and is constantly refining every part.
Highlights
White label surveys
Secured surveys
Survey themes
Video surveys
Share surveys
Conversational forms
2. SurveyMonkey
SurveyMonkey, the most popular online survey tool worldwide, enables organizations and curious people to engage in large-scale discussions with relevant people.
This live polling app claims to be trusted by 98% of the Fortune 500 and is utilized in more than 335,000 organizations globally. It provides you with professionally written survey templates that communicate to employees, users customers, or your intended audience to help you make your polls more effective. It enables millions of people a method to convert input into action that fosters growth and innovation.
You can create a live poll of any complexity in minutes. You can manage multiple users through admin controls and dashboards and get insight into all survey data gathered within your firm. Encryption, SSO, and other features allow you to comply with HIPAA and GDPR, ensuring your sensitive data is safeguarded. Feedback may be automated and actionable by connecting essential business systems with APIs and robust interfaces, such as Tableau, Salesforce, Marketo, and others.
Highlights
Survey template
Scheduling polls
360-degree feedback
Survey analysis
Customer satisfaction survey questions
Demographic questions
3. Poll Everywhere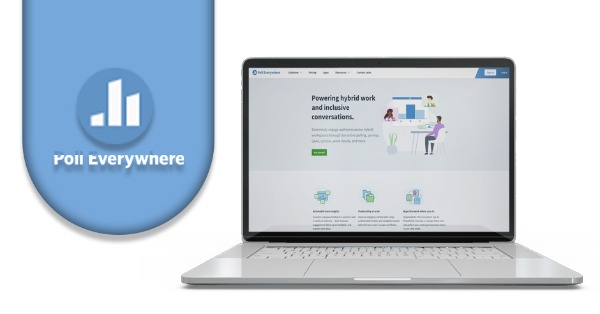 Create an online poll and incorporate the Poll Everywhere widget into your presentation, whether in Keynote, PowerPoint, Google Slides, or another solution. Poll Everywhere is one of the best accommodative free poll apps which can be added to presentations to make them more engaging and turn them into a vibrant discussion with the entire audience. This polling software's ability to show respondents' poll results in context within the presentation is one of its most vital polling features.
Since it enables users in over 100 countries to use the smartphones and devices they use daily, people involved can submit live responses to your activities while also "plotting the obsolescence" of proprietary hardware response devices alternatively recognized as clickers. The audience can respond to your questions by participating in the polls from where they are.
Captivating Q&A sessions, tournaments, multi-choice questions, rankings, word clouds, and more will aid in engaging the wider audience.
Highlights
Custom max audience size
Manage presenter Teams and share activities
Real-time poll responses
Open-ended Q&A activity
Single sign-on integration (SSO)
4. Easypolls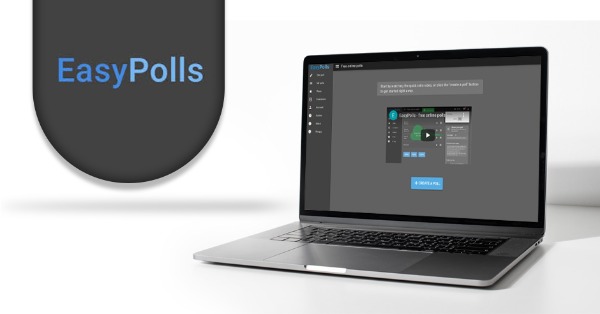 EasyPolls is one of the best free poll apps, which enables users to create online polls for any device. And post them on your website, Facebook, or Twitter, or provide your audience the link to the poll. Even though the Pro and Enterprise capabilities require a subscription, you may still make excellent polls using this free polling app.
With the help of this online poll generator, you can easily embed the polls on websites, which aids you in understanding your clients or customers. Its feature, known as a "poll container," can simplify the process of embedding polls. To integrate polls on your website, you only need a tiny bit of code that you can create using the best poll app, EasyPolls. Then, one can add it to the same container rather than having to update each page with the updated embed code whenever you create polls. Additionally, you may choose from one of the 21 existing themes to customize the appearance of your polls or even design your own.
Highlights
IP filtering
Data download
Custom design
No ads
Location tracking
5. Zoho Survey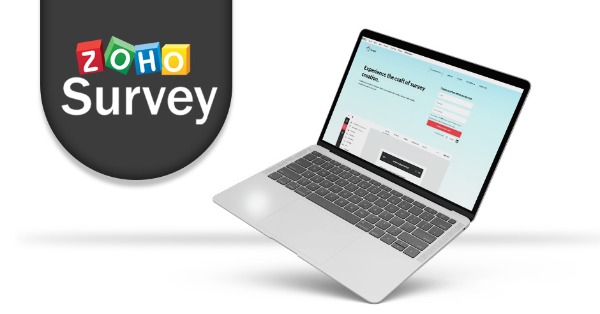 Zoho Survey is a free live polling software for creating online surveys and questionnaires. By choosing suitable themes and using branding tools like unique logos and colors, You may create polls and surveys, post them on social media and email, or even contact the research panel that Zoho Survey provides. You get real-time results analysis reporting, including custom, trend, and cross-tab reports.
You can analyze the live poll results using their capabilities, which are adaptable to meet your needs, as was previously discussed. Survey panels are available if you need information from a specific demographic. After you have the data, you may create various reports to group the data into functional categories.
While there are still some problems to sort out, this can translate your survey into several languages and does a decent job. And it works best for independent consultants and people seeking public opinion poll results, but not for internal company polls.
Highlights
Unlimited surveys
Multilingual reports
Survey builder in 26 languages
Audit logs
User management
6. Poll Junkie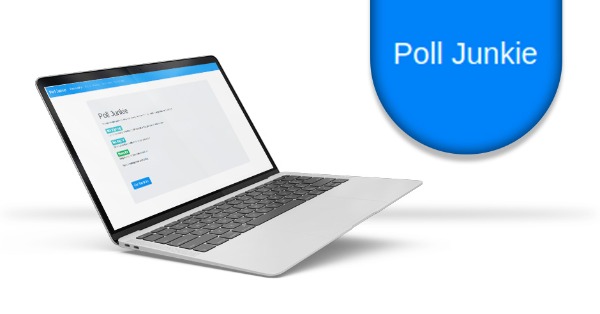 Multiple-choice, rating, free text, and ranking are among the question kinds that Poll Junkie offers. Unlike other free poll apps, Poll Junkie doesn't require registration or logging to create a poll. You may easily store your work, modify polls, publish the poll, and view results.
The homepage is uncomplicated. Anyone, irrespective of technical knowledge, can access it. To start creating polls quickly, go to the Poll Junkie homepage and select the Get Started button. Set the poll's expiration date if you want it to end on a particular day. If you wish to receive the shareable links for the poll through email, you can opt to provide your email address. You can also control your poll's privacy settings, making it visible to everyone by placing it in the 'Open Polls' part of Poll Junkie's website or only allowing responders you choose to distribute the links.
Highlights
Best free poll app
Easy to use
Hide results
Copy the link for the poll
7. StrawPoll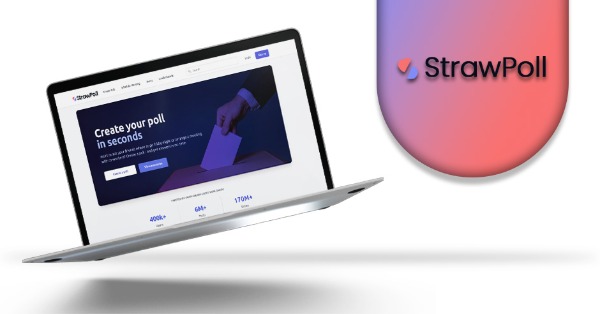 StrawPoll offers robust capabilities for many diverse uses that allow for on-demand modifications. It provides you with two different sorts of polls: straw polls and straw poll meetings. With straw polls, you can choose between making them public or private and include options like anonymous voting. When scheduling meetings using a straw poll, participants' opinions are considered. This program asserts that it will enable you to create polls in seconds.
One of StrawPolls' most popular features, anonymous polls, is frequently used to determine the consensus among medium-sized to large groups of people. It provides the setup options for allowing participants to contribute their replies or give one or more selections.
With the help of server-to-client push communication, survey results are updated in real time—the poll administrator controls who sees the results and other helpful settings.
Highlights
Discord bot
Meeting scheduler
Anonymous polls
Admin controls
Easy to access
8. Swift Polling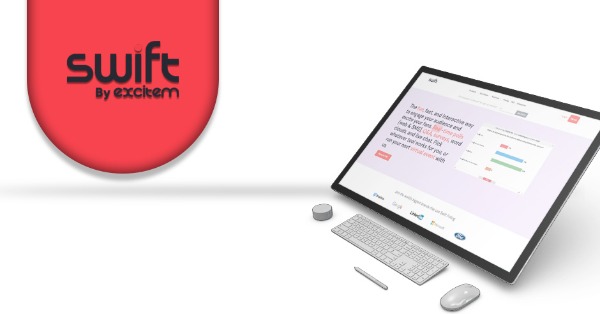 Swift Polling enables you to build trivia, quizzes, Q&As, and live polls to stimulate audience participation. There is no limit to the number of polls you can create, including word clouds, multiple-choice, and open-ended ones. With Swift Polling, you can present with a single click and gather replies in real-time on any screen. No internet connection is necessary for your audience to vote online using any mobile device with an internet connection or via SMS.
Swift Polling enables you to create your poll page accurately for your brand, upload your branded visuals, and alter other aspects. Present your poll results in real-time with the Microsoft PowerPoint interface in Swift's dashboard. Genuinely live results which do get updates on the presentation screen in real-time. You must have subscribed to Pro or Conference plans to transfer the data to Microsoft Excel or Google Sheets for further use.
Highlights
Internet is not required to cast the poll
Transferable data
Powerpoint integration
Unlimited questions
Event Analytics
9. Slido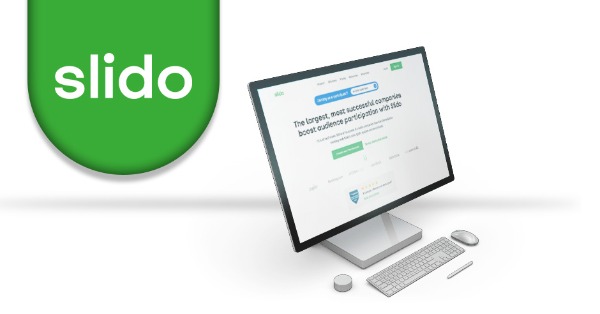 Slido facilitates all the features you need to engage your participants, capturing their perspectives and making everyone feel connected whether you're hosting a team call, training, or meeting. With the help of live polls, word clouds, or surveys, you can transform your one-way presentations into lively discussions. The attendees can join the event by simply finding and accessing a link; they are not required to download any software.
As soon as the audience starts responding to the live polls, the results will be displayed in real-time throughout a presentation or team meeting so that everyone can see them. The results can be downloaded as a PDF file after the presentation so you can review them later.
According to the free meeting poll tool, Slido, over 1.7 million times, it has been used to generate the most engaging, inclusive, and informative meeting experiences.
Highlights
Unlimited polls
Branding
Advanced privacy options
Allows up to 5,000 participants
Moderation questions
10. Polltab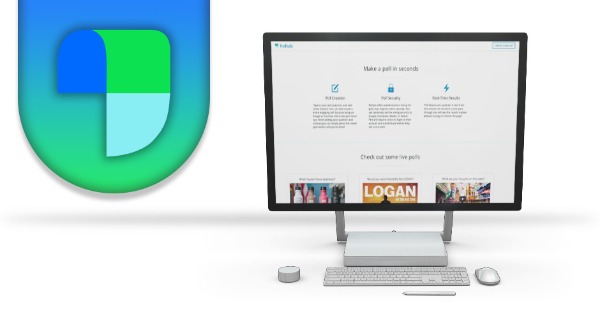 Using Polltab, you can create real-time polls for free. Real-time poll results updates allow you to observe changes as soon as a vote is counted without reloading the page. Our simple poll form will enable you to create text, image, and video polls.
Your poll might be taken over by bots or inundated with false responses by online trolls. Polltab goes one step further by asking users to log in to their Google, Facebook, Reddit, or Twitch accounts before they can cast a vote. The Vote button in the live preview will instantly update for whatever third-party authentication you choose. You can add protections, such as prohibiting multiple votes from the same IP address or including a CAPTCHA form.
Potlab is claimed to provide additional security features compared to other live poll tools to assure reliable poll results.
Highlights
Posted voting security
Real-time poll results
Customized URL
Registration not required
Image polls
Other widely used polling apps or free polling tools include Outgrow, Google Forms, Survey Legend, Connecteam, etc.
Let me introduce you to Clap Messenger, as this blog is about free poll apps. Following its name, Clap Messenger can make you think it's just another variant of WhatsApp or Signal, but to reiterate, it's much more than that. It's a super app that lets you exchange albums, and with future upgraded versions, you can accept secure payments, book tables, commute, etc.
As you are aware, super apps combine many apps, including polling, instant messaging apps, and others. Votocrat, the polling app in Clap Messenger, makes it much simpler to create polls and share them with friends or committees. You can even add documents or images to your polls to provide accurate information, although if you write a lot of stuff.
Additionally, numerous features provide instant feedback using infographics and let you manage who can see it, how long a poll will run, etc. You can quickly share the poll from trivia to classified, as it is a secure chat app. Your social life will improve if you have Clap Messenger on your side since you can use this app to organize your daily activities and use polls to make informed decisions about matters like where to go on vacation, what to read where to eat, and other things.
Conclusion
I hope that each of the aforementioned free poll apps has cast its ideas as content. Without any confidential information, I have listed all the benefits. So, it's up to you to decide which free poll app to use by weighing their capabilities against your needs. Choose the best free polling app possible because the results you get there will be used to guide your decisions.