10 Best Online Survey Tools for Boosting Engagement and Gathering Insights
a month ago

|

By Md. Asloob Alam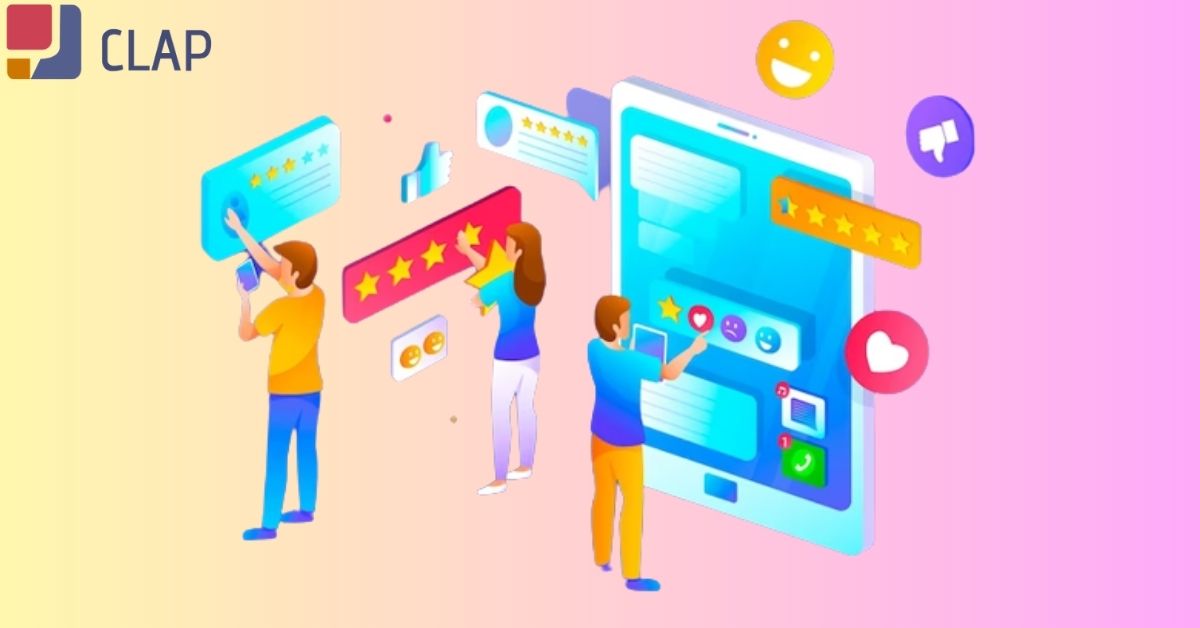 You have a fantastic business plan in mind but are not sure whether customers will buy it or not. Banking on too many permutations and combinations about the potential of your idea? Your idea might seem extravagant, but what if it doesn't get you great business outcomes?
Now let's put a halt to the never-ending thoughts and start finding ways to get the right audience and demographic-based data through the best online survey tools, as they can rightly predict the gaps in the market. These tools can be one of the most reliable sources of information to help you understand what customers actually need from your product.
Why do you need online survey tools?
Most businesses depend on happy customers to succeed and last. It should therefore become a routine for the business owners to frequently collect feedback from these groups to:
Do new market research.
Obtain feedback regarding the effectiveness of your client service.
Query your current or ideal customers about their opinions of the product's performance.
Evaluate the level of customer satisfaction.
Make sure your messaging is convincing and clear.
What are online survey tools?
Whether your need is to gather customer feedback, conduct market research, collect feedback on product usage, conduct employee feedback surveys to know their preferences, and more, the use of online survey tools helps you get the information you need. They are cost-effective, efficient, and easy to use for gathering end-user opinions, customer feedback, and preferences.
These data-gathering tools help to:
Improve Data Collection
The entire data collection procedure is automated using an online survey tool, eliminating the need for human entry. By doing this, you can focus on data analysis rather than data collection, saving time and money.
Wider Reach
Online survey platforms help business owners reach a larger audience of all age groups when compared to traditional surveying methods. These tools take your product or service to a worldwide audience via online media, ensuring a round-the-clock understanding of the target market.
Derive Actionable Insights
Choose the best survey software to collect data, as it has integrated data analysis functionalities that help you extract useful insights for efficient decision-making.
Therefore, the use of online survey tools helps you understand customer preferences in all aspects, allowing you to improve your product or service accordingly and serve them better.
Here are our top picks for the best survey tools for creating online surveys that can help you produce better products, enhance your services, and expand your business:
Best Online Survey Tools
1. Google Forms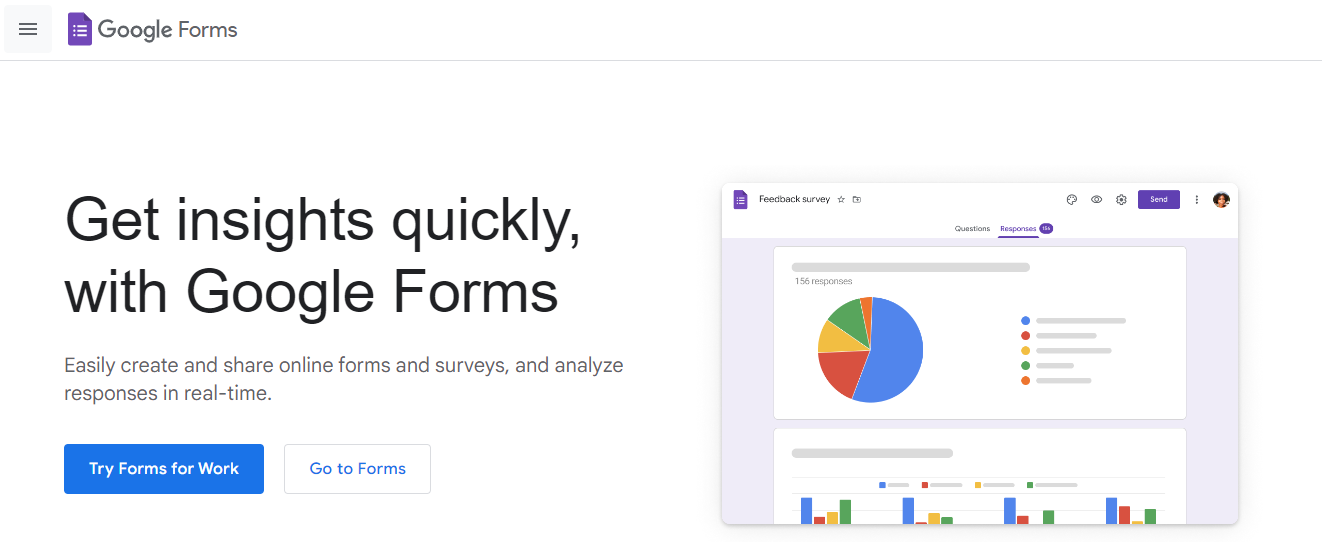 If you are looking for a free online survey tool to create and share surveys, polls, and quizzes in no time, then try Google Forms for work to get quick insights and evaluate real-time responses. Creating a Google Form is as quick as creating a document with easy-to-use drag-and-drop functionality.
Key Features:
Multiple Question Types: A user can create an interesting survey using different question types such as checkboxes, image surveys, multiple-choice, yes or no, dropdowns, etc. to retrieve data. They can use drag and drop to reorder survey questions.
Look and Feel: Reflect your company's branding with customized fonts, colors, images, and more to give the best look and feel to the customer. For a more seamless experience, implement custom logic that displays questions based on responses.
Seamless Integration: Google Forms is an integral part of Google Workspace. Therefore, it seamlessly integrates with other tools in the workspace, such as Google Docs, Google Sheets, Google Drive, and others.
Pricing:
You can use Google Forms for free of cost.
2. Survey Monkey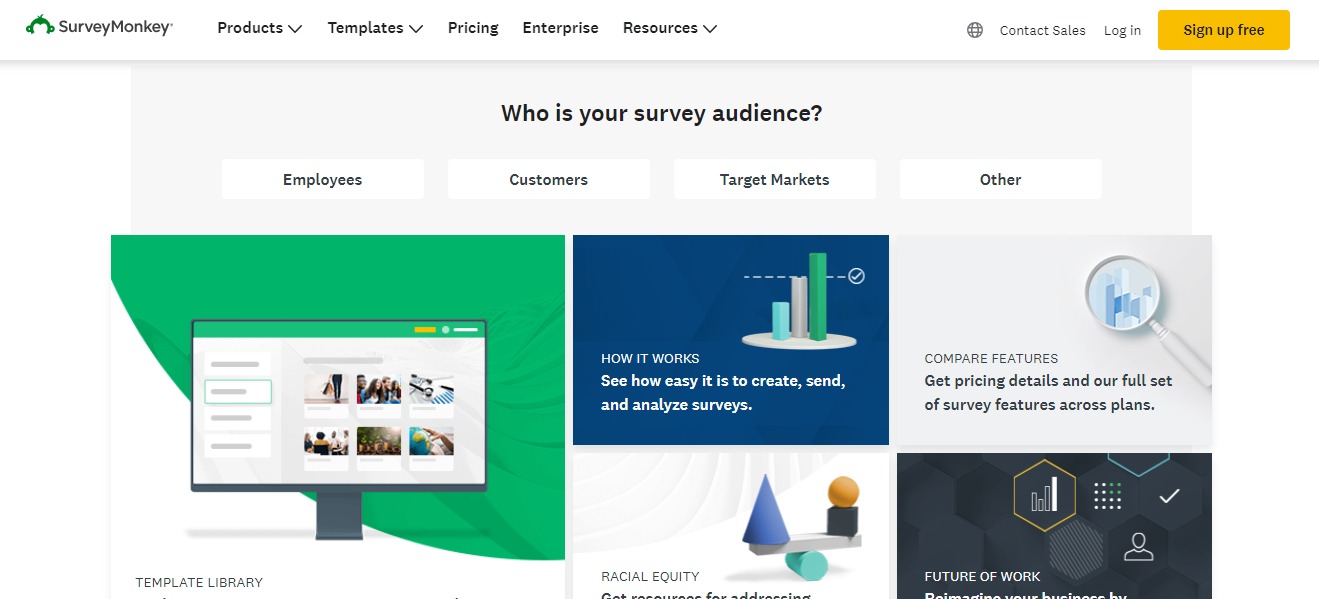 You get the best survey templates with Survey Monkey, such as those for customer satisfaction, employee engagement, market research, event planning, education and schools, healthcare, and more. It is one of the most popular online survey tools used across many industries worldwide for gathering actionable insights from user responses and fresh perspectives on user opinions.
Key Features:
Connect Via: You can send a survey to people via email, online social media, and through your website to ensure that you reach everyone, anywhere.
Dashboard Controls: With admin controls and dashboards, you can manage multiple users and get visibility into all survey data gathered within your firm.
Security: Survey Monkey ensures the confidentiality of confidential data about your company through advanced encryption and compliance standards such as HIPPA and GDPR.
Pricing:
The users can sign up for free. The paid plans are for Team Advantage, Team Premier, and Enterprise in Team Plans; Premier Annual, Advantage Annual, and Standard Monthly under Individual Plans.
3. Clap Messenger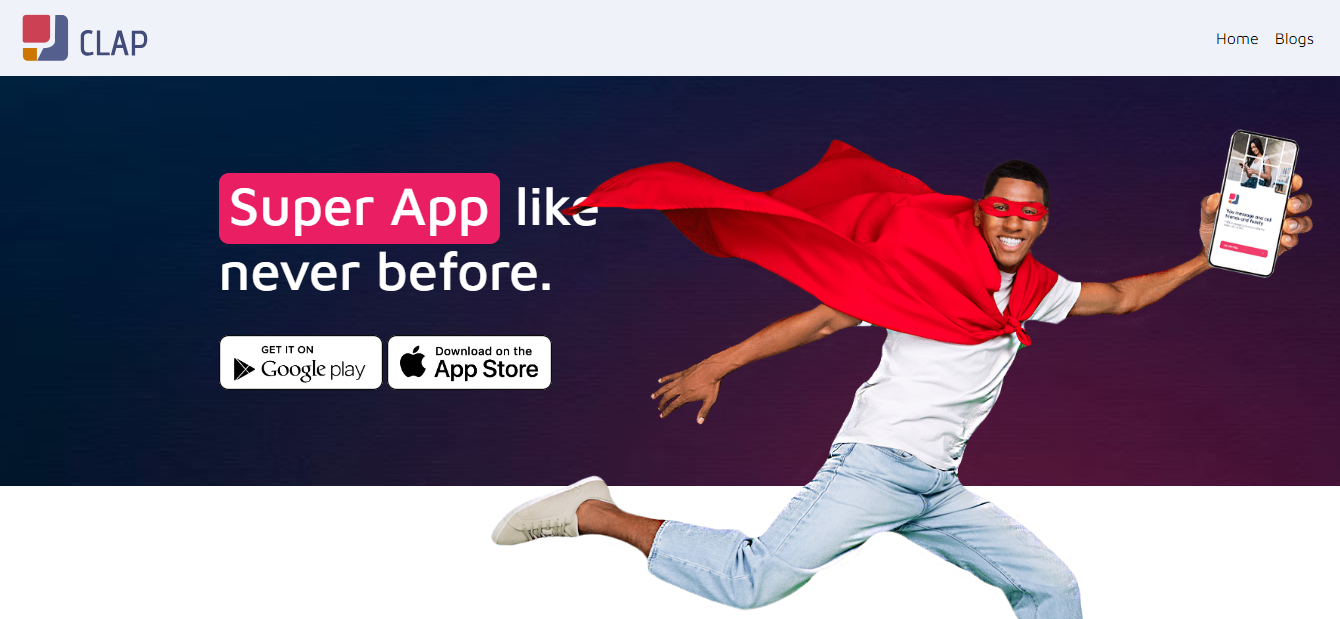 Clap Messenger is an instant-messaging-focused poll and survey app that helps people stay on a unified interface to gather user insights from groups and communities. Apart from providing standard functions like chat, voice-video calls, screen sharing, unread messages, and sharing stories, this free online survey tool also allows them to scan documents, manage their passwords, etc., to make their lives easier.
Key Features:
Multiple Poll Types: Clap Messenger provides multiple poll and survey types, such as image polls, multiple choice polls, yes or no polls, rating polls, and agree/disagree polls. While creating a poll, you can choose the type of poll results: instant results or ballot results.
Poll View: View polls that you, your family, and your friends have created! From this free polling app, you may view the results. Choose "Live" for polls that haven't yet been cast. "List" of Already Voted Polls, Self: Your Own Polls!
Poll and Survey Controls: The Clap Messenger's Votocrat polling tool assists users with the poll controls of choosing the poll's end date, sharing or forwarding the results to others, allowing participants to amend their choices, hiding who polled what, and enabling or disabling self-voting polls.
Pricing:
Clap Messenger's Votocrat in-app is free to use for creating polls and surveys.
4. Typeform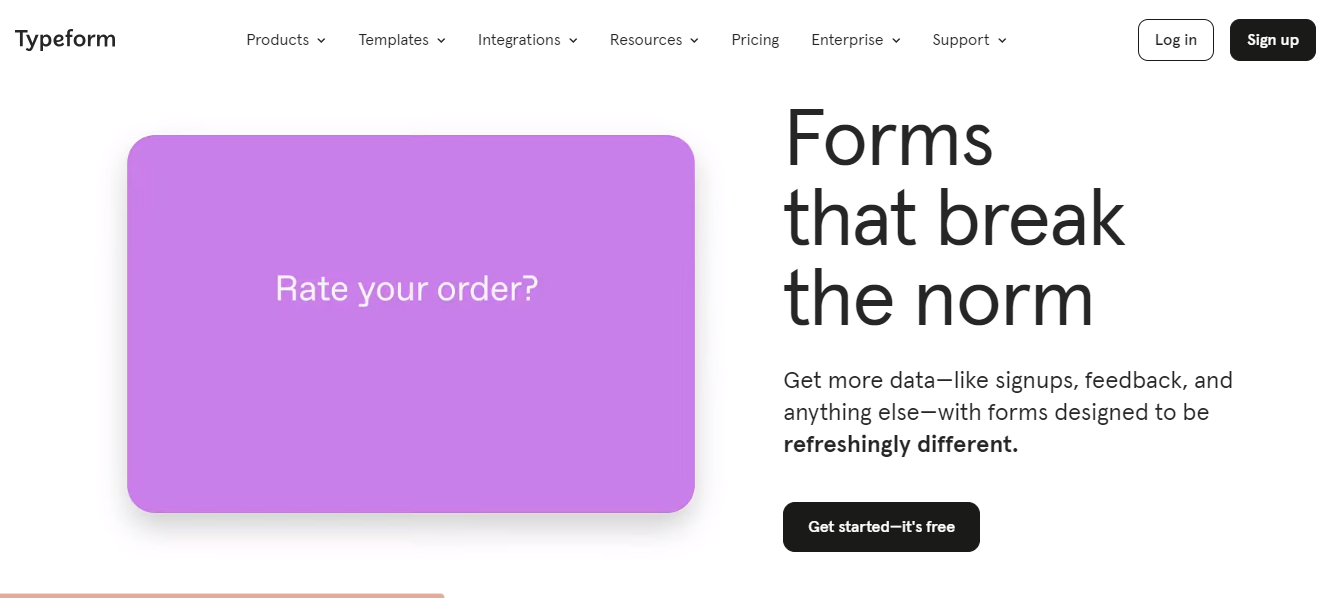 After Survey Monkey, Type Form is one of the most widely used survey tools used to collect survey data online. Typeform proudly claims that 87% of its users receive more in-depth insights than any other tool of the same genre.
Key Features:
Easy Quiz Maker: Creating online quizzes with Typeform is simple and quick. The look and feel of each quiz are beautiful on all device types. Use your own photos and videos to personalize your quiz.
Logic Jumps: This feature allows users to skip to the relevant questions based on the responses they provide to the earlier questions.
Simple UI: The user interface is simple, minimal, and contemporary, which makes it easy to create surveys and provides survey respondents with wonderful experiences.
Pricing:
Basic at $25 USD/month; Plus at $50 USD/month; Business at $83/month; and contact sales for Enterprise.
5. Jotform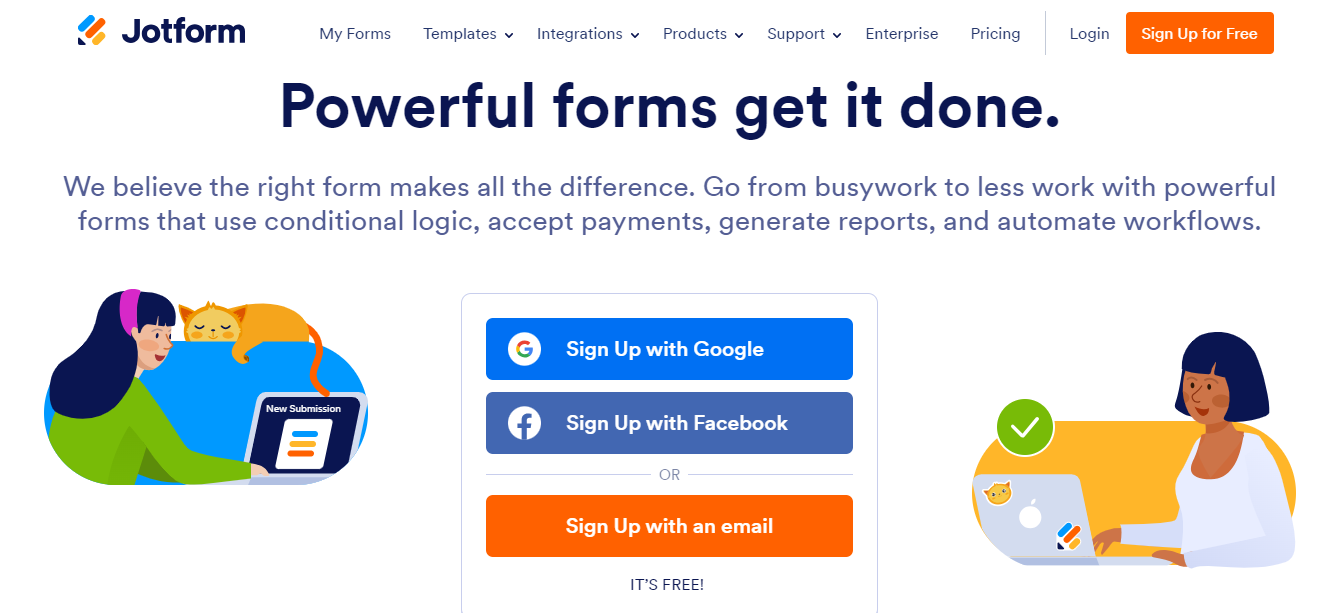 Apart from creating powerful forms and online surveys, the Jotform is packed with many other flexible features to help users apply exceptional conditional logic, make reports, and automate workflows. The online form builder from Jotform does not require any coding. While creating a form, you can customize the form with your logo and apply themes and colors of your choice.
Key Features:
Templates: Jotform provides a wide variety of templates to its users, such as form templates, app templates, table and PDF templates, card form templates, store builder templates, and more.
Integrations: Jotform supports 150+ integrations, helping users send the forms directly to project management tools, CRMs, email marketing, etc. to save time and have seamless workflow management.
Collect Payments: With Jotform, you can receive payment directly from your form, whether you're selling a product, taking a fee, or gathering donations.
Pricing:
The Starter Plan is free; Bronze is $34/month; Silver is $39/month; Gold is $99/month; and the user has to contact sales for the Enterprise plan.
6. Zoho Survey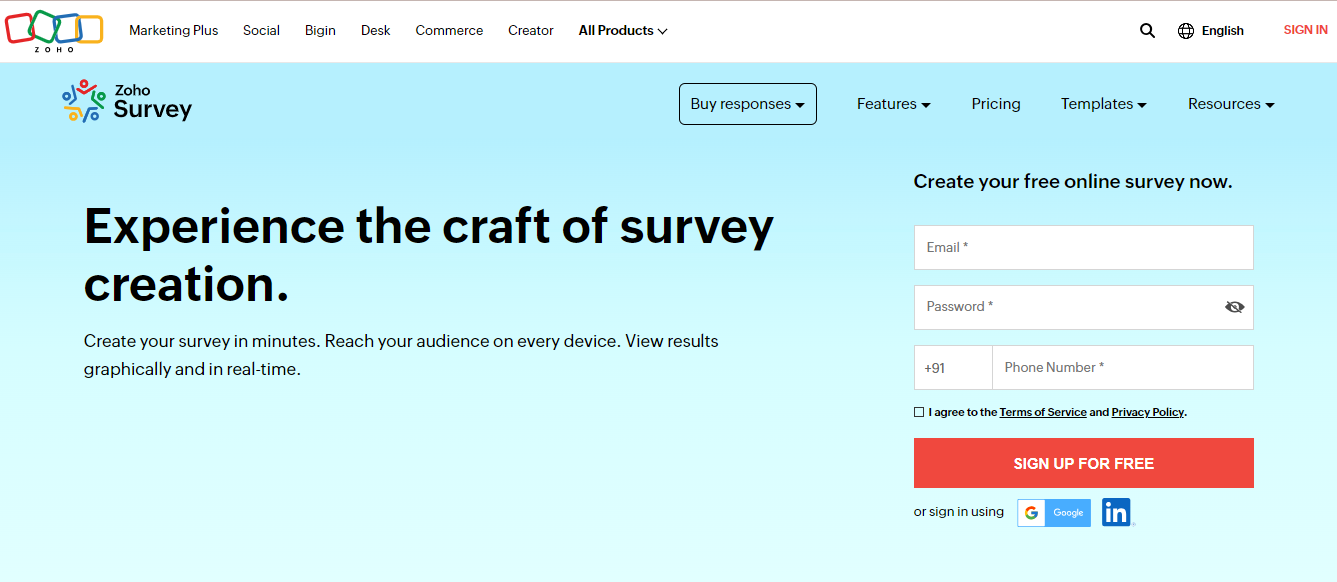 Zoho Survey helps business owners and Zoho users view the results of the survey in a graphical format, helping them understand the survey insights faster. Create-collect-conclude is what the official website of Zoho says about empowering users to create better surveys. It is one of the best free poll apps to create surveys, polls, and quizzes with 250 pre-designed template styles.
Key Features:
Email Surveys: This is one of the ideal tools that helps businesses create and send email campaign surveys for gauging customer opinions, market surveys, employee performance, and others.
Incredible Templates: For your surveys, Zoho Campaigns offers email templates that are specifically made for surveys. Make your email's content available, include it in the survey template, and then distribute it. By pressing the call-to-action (CTA) button on the template, recipients will be forwarded to the appropriate survey.
Features: Zoho Survey offers a wide range of features, such as creating surveys, creating questionnaires, translating surveys, securing and personalizing surveys, online poll creators, offline surveys, etc.
7. Qualtrics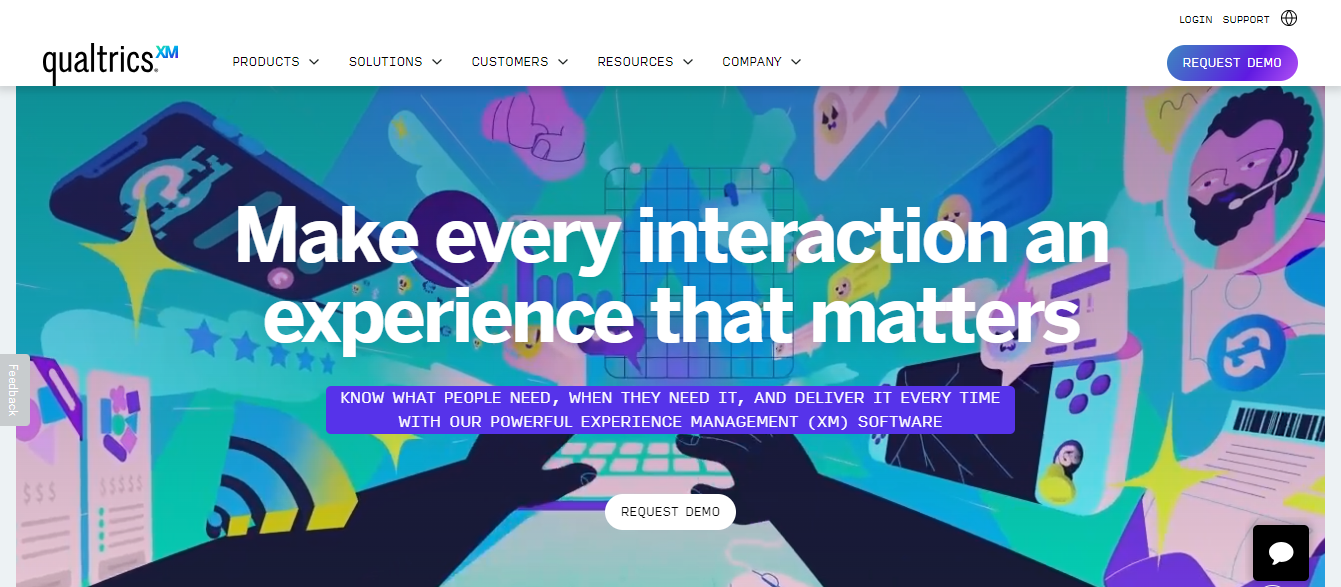 Qualtrics is one of the online survey apps and questionnaire software that offer out-of-the-box features, such as more than 100 question types, ready-to-use survey templates with the features of logic jump, email alerts, etc.
Key Features:
Survey Results: The survey results are shown in graphical format. Qualtrics supports more than 30 graph variants. Also, these survey results can be exported to CSV.
Text Analysis: Qualtrics analyzes large volumes of text data received from surveys using advanced NLP and ML techniques.
Advanced Dashboard: Click on a graph to go down to specific data points. View the specific survey comments connected to that data point. You can recognize the detailed perspective of participant feedback.
Pricing:
Qualtrics offers a free plan. You need to contact sales to learn about their paid plans.
8. Survey Legend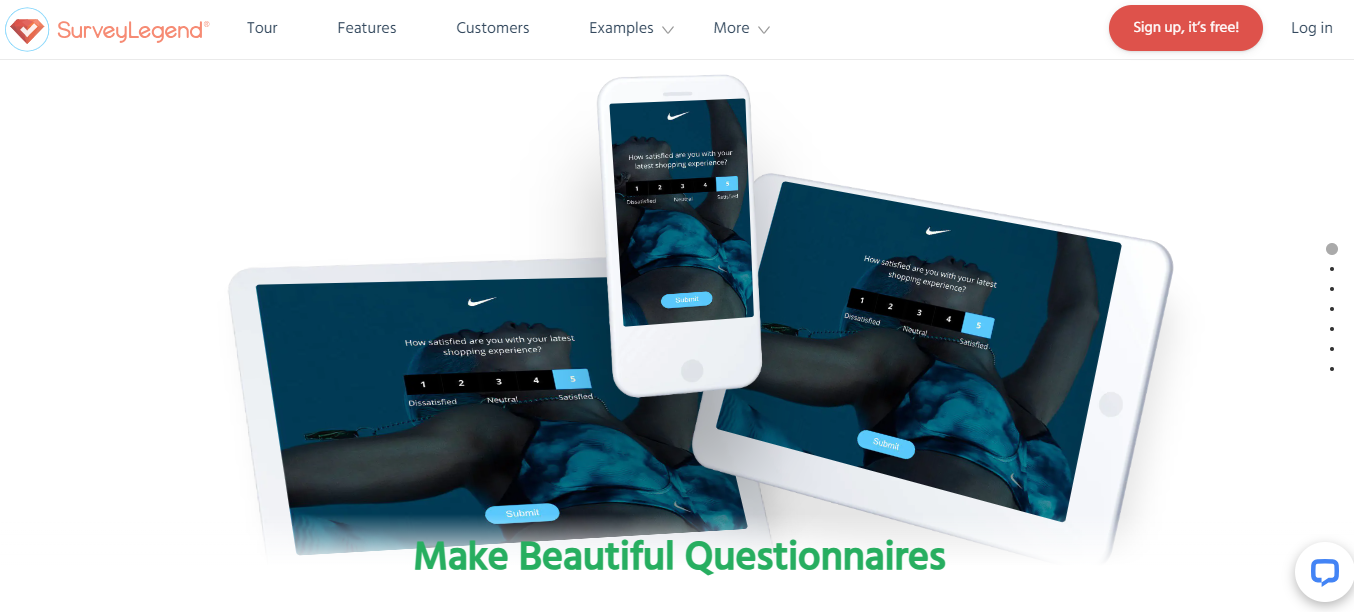 A team of people can create surveys. They can invite coworkers to participate and distribute roles and permissions. It is one of the best online survey apps that keeps track of team members' modifications to streamline the creation of surveys.
Key Features:
Survey Distribution: Survey Legend provides various survey-sharing options via email, online media, and push notification SMS for seamless distribution of surveys.
Visual Surveys: Include graphics, videos, and icons right in your surveys to increase survey respondent's interaction and engagement.
Mobile-Friendly: The engagement surveys that you create using Survey Planet are highly mobile-friendly with an easy drag-and-drop feature.
Pricing:
Besides the free forever plan, its paid plans start at $15 per user per month.
9. Sogolytics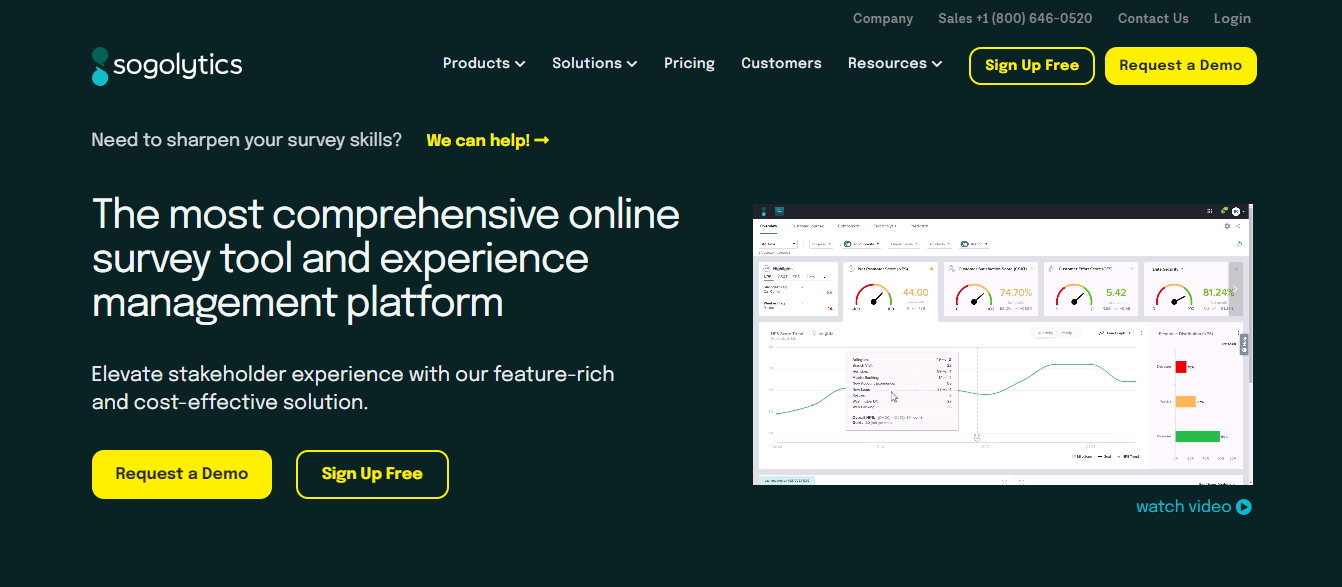 SoGolytics was formerly known as SoGoSurvey. It is a powerful survey campaign tool that comes with a plethora of survey question types. This platform supports ample integrations and reporting abilities to make each survey insightful for the decision-maker.
Key Features:
Easy-to-use graphic editor for creating different web surveys It offers a sizable template library, surveys in many different languages, a progress indicator, several question types, and theme customization.
Integrations: It supports more than 30 APIs to connect with your surveys.
Reports View: Now, you can monitor survey results, create in-depth reports with a single click, and distribute them to other team members in a variety of formats, including PDF, CSV, and PowerPoint.
Pricing:
Plus at $25/month, Pro at $66/month, Premium at $99/month, and Enterprise.
10. Survey Planet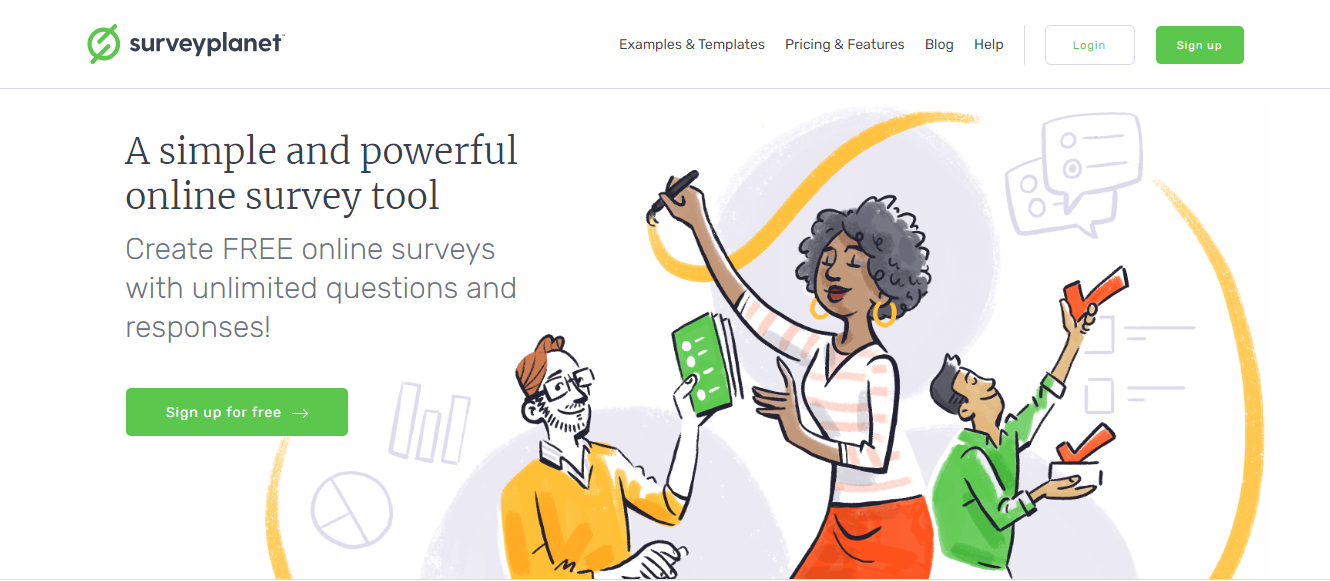 While less well-known than some other brands of the same genre, SurveyPlanet is nevertheless a fantastic resource for free online polls. It offers unlimited surveys.
Key Features:
Language Support: It supports 30+ languages, helping customers feel better while answering.
Distribution: Share surveys via mobile messaging apps, email, online media, and more.
Ready-to-use: Pick a ready-made theme if you don't want to spend time on design.
Pricing:
Free plan, Pro at $20/month, and Enterprise at $250/per year.
Summing it up
Online polls capture the sensory perceptions of the customer and can pick up on the pulse and the tiniest wave of emotion in customer satisfaction. The world and customer expectations keep changing year after year. Because of this, business owners need to make their products or services increasingly sophisticated to meet consumer demands.
No one is unique today because everyone is attempting to be distinctive. Keeping customers' attention is becoming increasingly difficult. To keep your business abreast of the market, start deploying online surveys right away by selecting the instrument that will work best for you. Enjoy your polling!