9 Best Free Snapchat Alternatives [2023]
2 months ago

|

By Md. Asloob Alam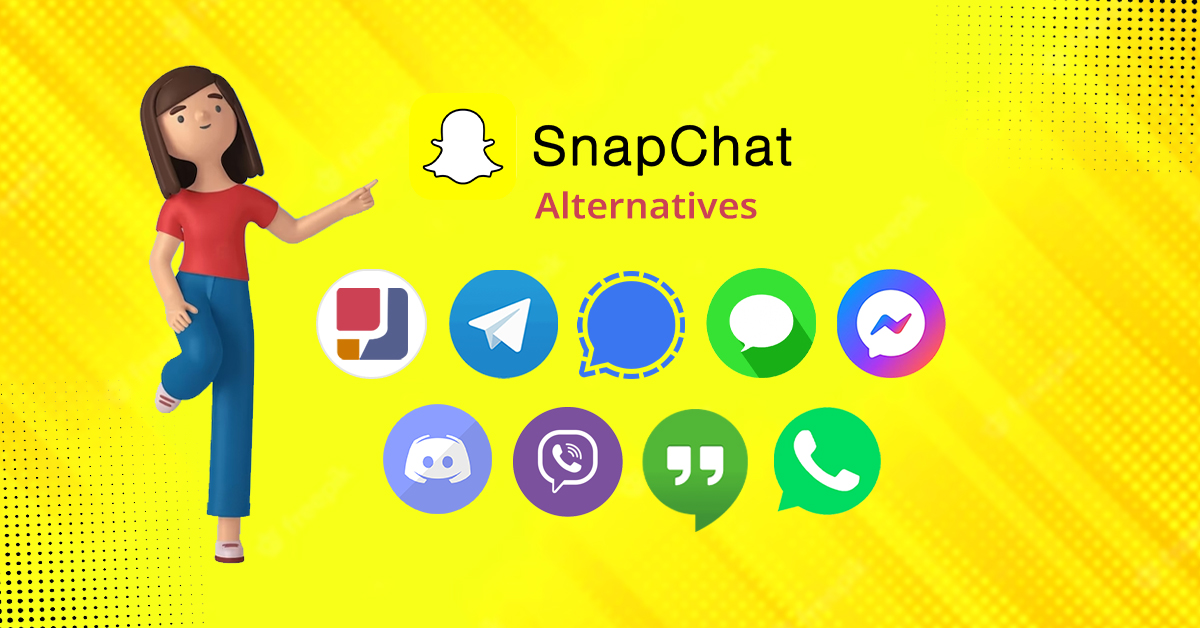 If you're tired of Snapchat, read this blog to learn about the best Snapchat alternatives. Following this, you will select one of its greatest alternatives.
What is Snapchat?
Snap Inc., formerly Snapchat Inc., is an American multimedia instant messaging software and service. Snapchat's initial release date was July 8, 2011. Snapchat's main advantage is that photographs and messages are usually only viewable for a certain time before they become unavailable to their recipients. Messaging, calling features, and others are so enticing that it quickly became the most popular messaging app among millennials.
The following are some of the greatest Snapchat replacements that you may want to replace Snapchat with.
Free Snapchat Alternatives
1. Clap Messenger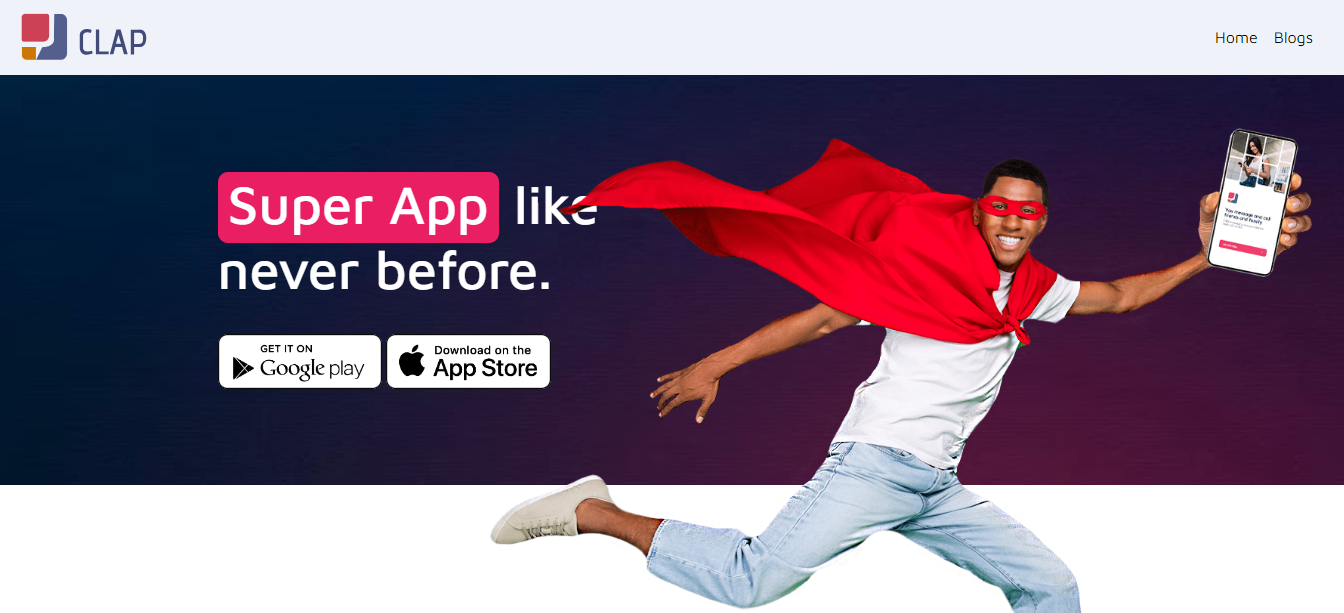 Clap Messenger is a Super app with capabilities that outperform other Snapchat competitors.
It is one of the most popular online chatting apps in India, and it uses cutting-edge security protocols to safeguard all types of communication, including chat, audio/video discussions, document scanners, pictures, polls, recording, screen sharing, communities, password vaults, and more. To be more specific, the qualities described above constitute a few of its distinctive features.
You'll be relieved to learn that this Super app with a messenger focus brings together all of your daily activities and assists you in striking a balance between your personal and business lives. For example, you don't have to spend time looking for free poll apps because Clap Messenger includes polls as a part of its modules. It will also soon provide services for purchasing airline tickets, shopping, safe payments, and among others. Hence, it is better than Snapchat.
2. Telegram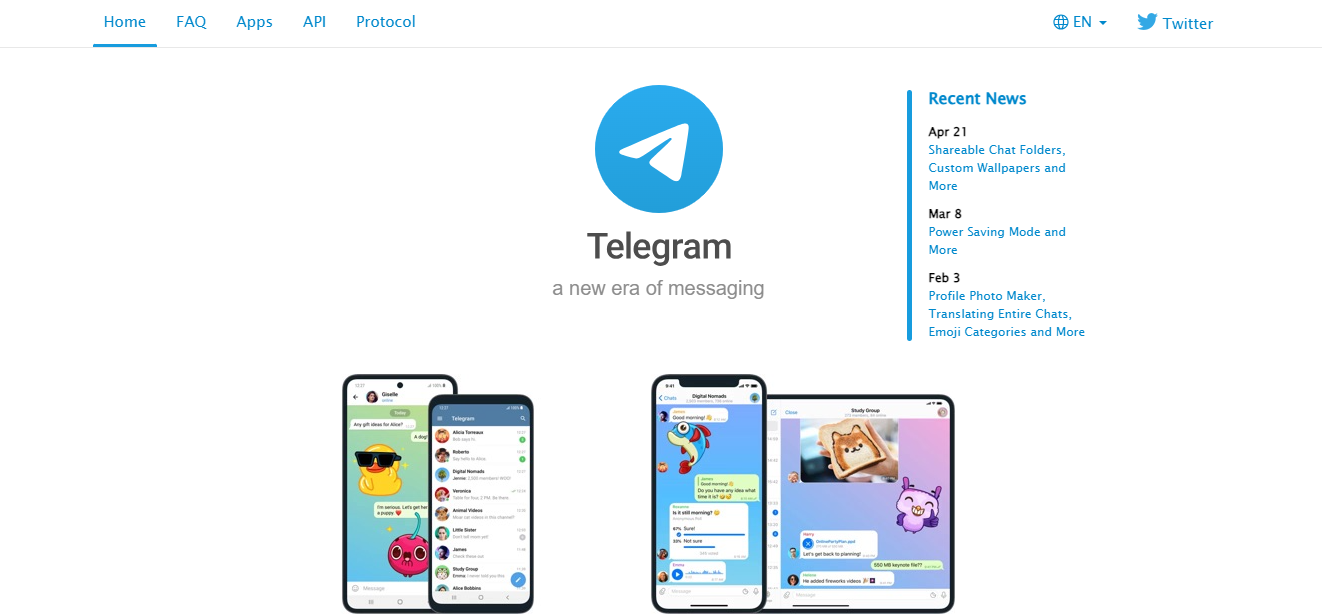 Telegram is the primary alternative to Snapchat, which engages users with a 2 GB file restriction in sending or receiving.
Regarding private and group chats, Cloud Conversations use server-client encryption, whereas Secret Chats adds a layer of end-to-end encryption. Chats, group chats, and channels are among the fundamental features offered. Telegram groups may contain up to 200,000 members. Polls, hashtags, bots, quizzes, and additional group-specific features serve to keep users interested. This free Snapchat alternative also offers unique features, including self-destructing chat. Unlike WhatsApp, you may modify sent messages and use features like message scheduling and uncompressed file sharing.
Telegram users can access their accounts from several devices at the same time. Users must enter their mobile device number as their login credentials, and your online chats will sync instantly. You may lose access to all your other devices if your device loses connectivity. End-to-end encrypted video calling, VoIP, file sharing, and other services are also available. Encryption levels are divided into two tiers. Individual conversations are significantly more secure than group or intimate ones.
3. Signal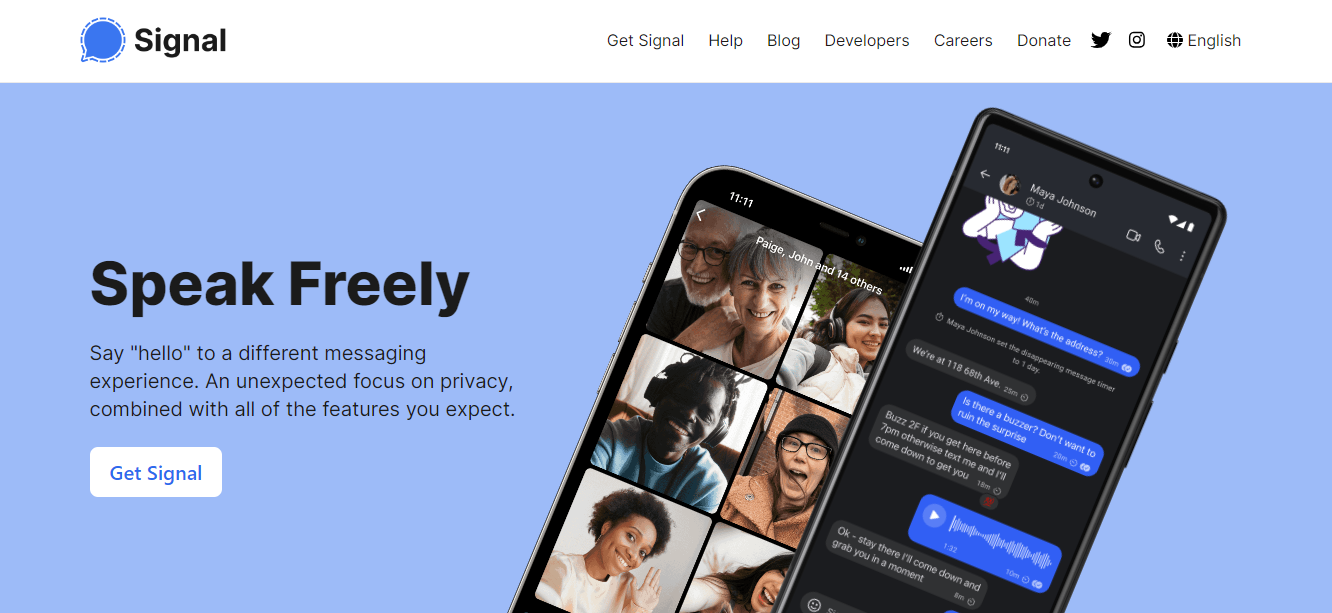 Signal, similar to Snapchat, connects your primary mobile device with desktop devices, granting you access to your data. You can link one "mobile device" at a time using Signal, but you can establish connections with up to five additional devices like tablets or PCs. This means that while you can have one main iPhone or Android smartphone associated with your account, you can also connect multiple other devices for convenient access.
End-to-end encryption is employed for chat and audio/video calls. Voice and video calls are limited to eight members, but you can create group chats with 1,000 members.
Unlike Snapchat competitors, Signal allows you to set Signal communications as your preferred SMS/MMS program. In this manner, users will be empowered to send and receive encrypted SMS messages as well as E2E-encrypted Signal messages. This feature is only available on Android smartphones.
You can send disappearing messages, similar to Telegram's self-destructing messages, including a one-time viewable image and a Note to Self.
Following the upgrade of WhatsApp's new privacy regulations, Signal benefited the most, as small-time businesses that utilized WhatsApp for formal communication transitioned to this app. Signal might be a choice for online communication if you are looking for privacy-focused messaging apps.
4. iMessage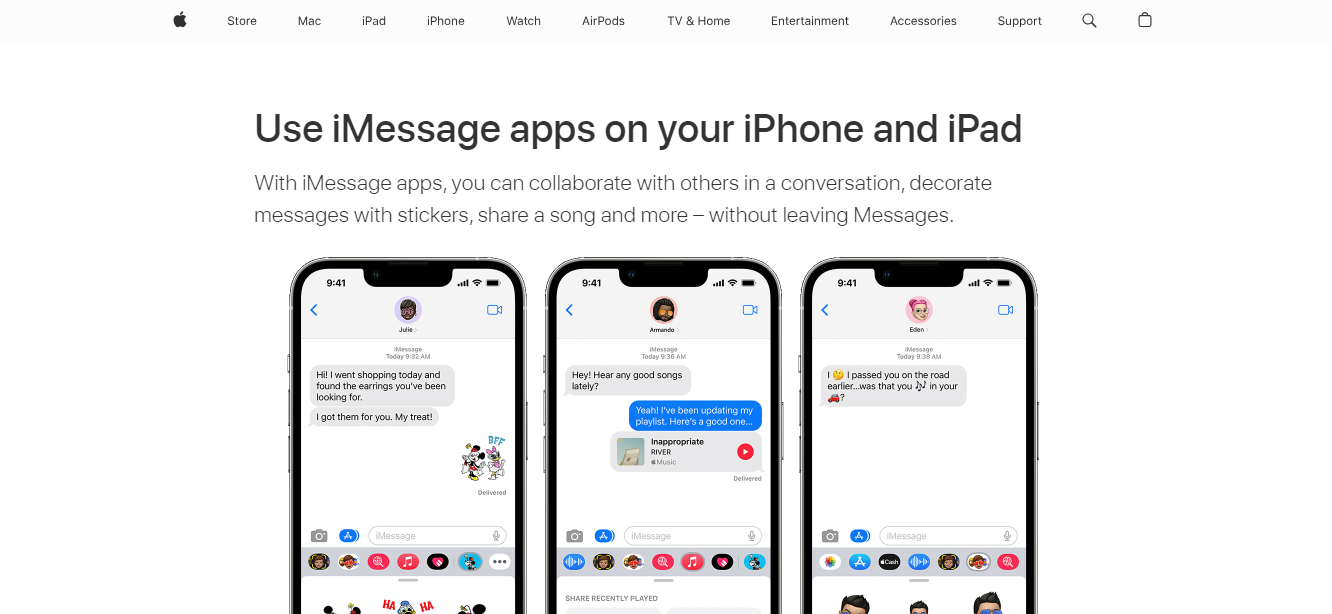 Apple Inc. created the iMessage instant messaging app or service, initially launched in 2011. Apple's macOS, iOS, iPadOS, and watchOS operating systems are the only ones that support iMessage.
The ability to send text messages, photos, documents, videos, and others; receive delivery and reading statuses; and end-to-end encryption, which ensures that only the sender and receiver can read the messages and that no one else, including Apple, can, are among the core features of iMessage, which is available on all supported systems. Using the application, you can send location information and stickers. Custom extensions can be added to iMessage on iOS and iPad by third-party developers.
Even though iMessage is end-to-end encrypted, many users confuse it with SMS. Users can use iMessage to communicate with other iOS or macOS users by sending them videos, texts, contact information, documents, images, and group messages over the Internet.
5. Facebook Messenger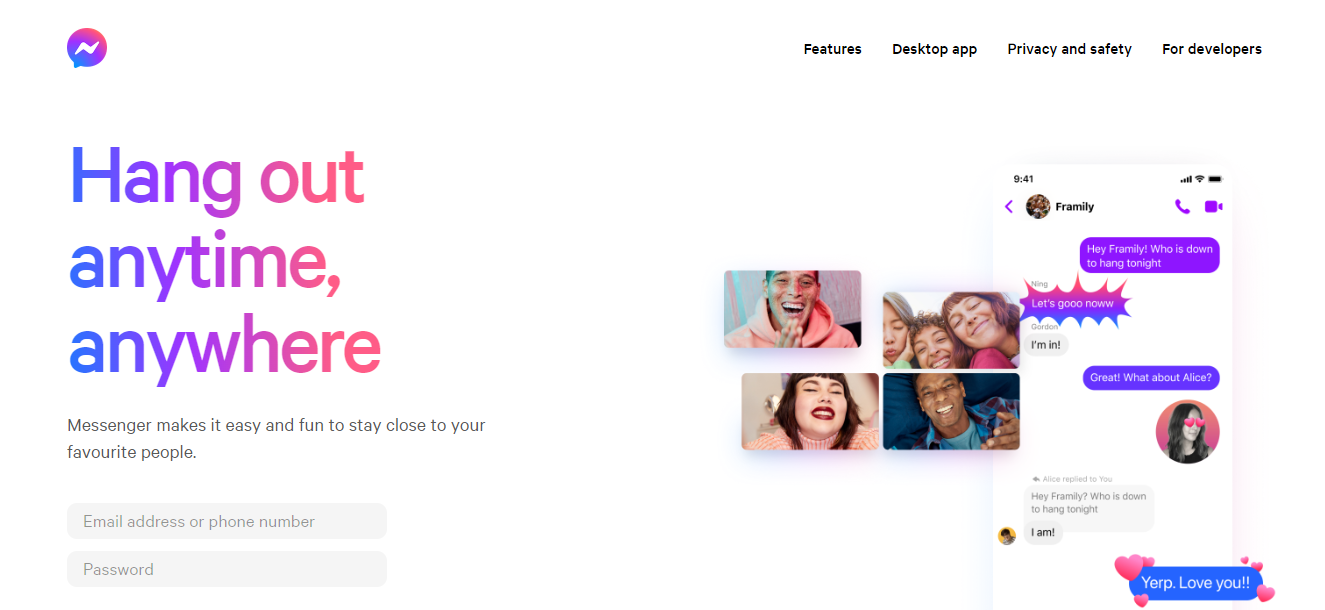 Messenger is regarded as one of the finest Snapchat replacement apps by the majority of millennials. Meta Platforms, an American firm, launched Messenger, a proprietary platform and instant messaging program. Facebook Messenger began as a standalone iOS and Android app in 2008.
It's a great alternative to social media apps like Snapchat, which allow you to use several profiles and have dialogues with optional end-to-end encryption. You can utilize it to send messages, and exchange data, pictures, movies, stickers, music, and videos. It may additionally respond to other users' messages and engage with bots. Voice & video calls are also supported by the service.
When analyzed alongside email or social media marketing, Facebook Messenger marketing has the potential to improve engagement by 10 to 80 times. Every month, Messenger users send and receive 20 billion messages. In the context of the most 'active' social media platforms in the world, Facebook Messenger ranks seventh with 1.036 billion people, making it one of the best Snapchat alternatives.
Companies are growing aware of the potential of Facebook Messenger to attract new users. And, as new features are added, it will grow stronger over time.
6. Viber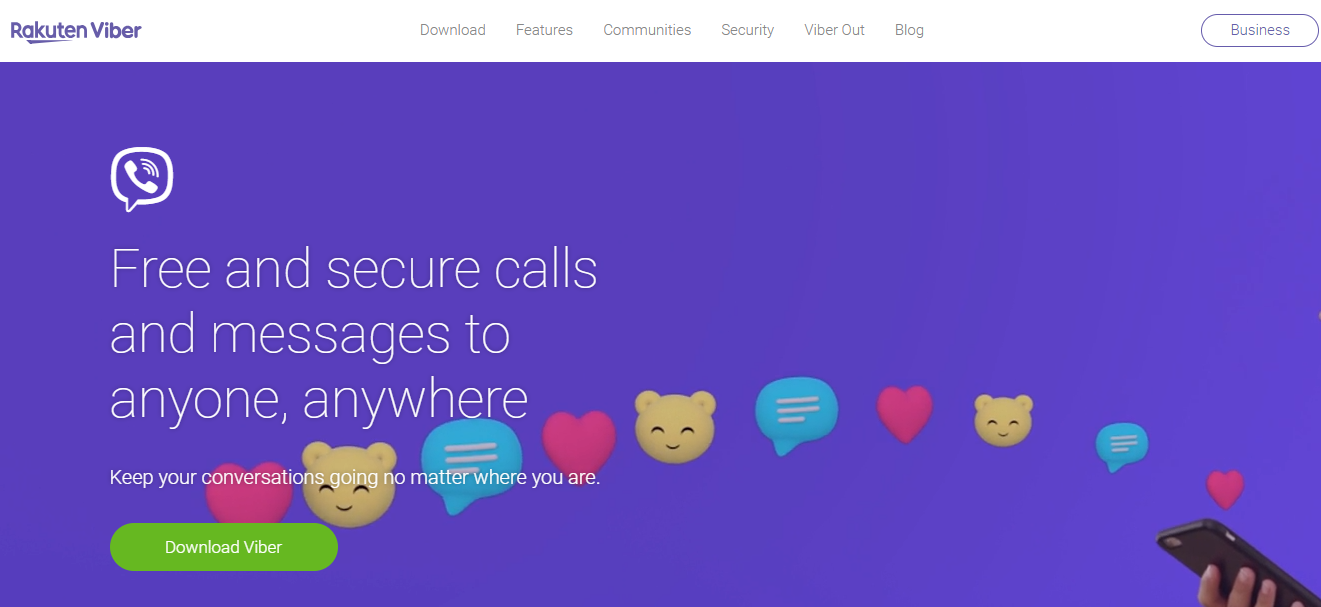 Viber, a cross-platform voice-over-IP and instant messaging software tool, is owned by Rakuten, a Japanese multinational corporation.
It offers fully secured phone and video communications on mobile devices and main desktop operating systems after selecting the appropriate sharing option.
Unlike other mobile messaging apps, It has color codes that indicate the degree of security, for example, green, indicating that the conversation is encrypted and the contact to whom you're connected is trustworthy, red, which implies an issue with the encryption key, and gray, which indicates an encrypted connection with a trustworthy source.
7. Discord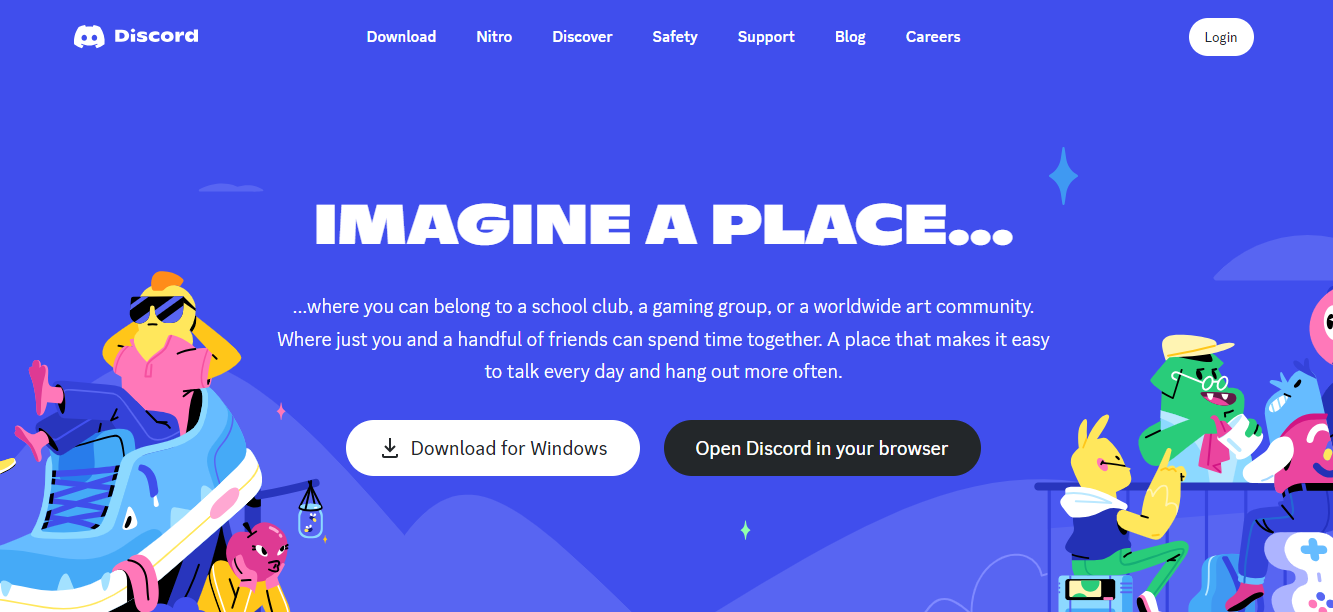 Discord started as a gaming communication tool, but it swiftly grew into a social chat program for groups built around shared interests, hobbies, and other characteristics. It soon drew a large number of people who thought it was the best Snapchat alternative.
Discord provides all of the necessary features. You may create roles, interact with bots, send automatic text messages, send uncompressed files with perfect quality, and do some other things.
It was initially utilized just by gamers, but it has now been adopted by certain new businesses and small enterprises. Discord claims that all calls and texts are encrypted end-to-end and that they never disclose their customers' data to third parties, however, there are suspicions that it is not as reliable as they represent.
A guild is a public Discord server on a specific topic that is also known as a community. To facilitate debate on the subject, many online communities have been created based on gaming chat apps, interests, activities, and other factors. You may make your community more appealing by leveraging Discord's capabilities and best practices to keep users interested and delighted.
8. Google Chat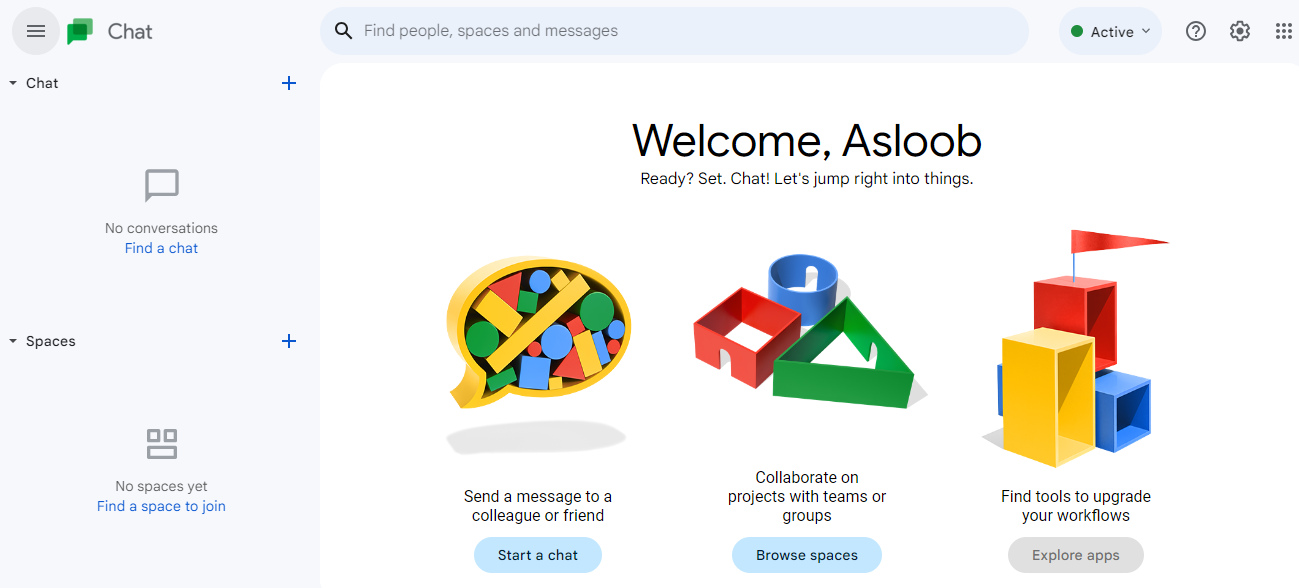 Google Chat, previously referred to as Hangouts Chat, is now available to anybody with a free Google account, rather than just Google Workspace subscribers. Google Chat, like Slack channels, separates conversations into rooms. Threads help to organize talks and keep track of ongoing initiatives.
In contrast to apps like Snapchat, you can schedule a meeting with any employee by simply tagging Google Meet with the date and time of the appointment. Essentially creates a calendar event containing a video conferencing link from Google Meet.
9. WhatsApp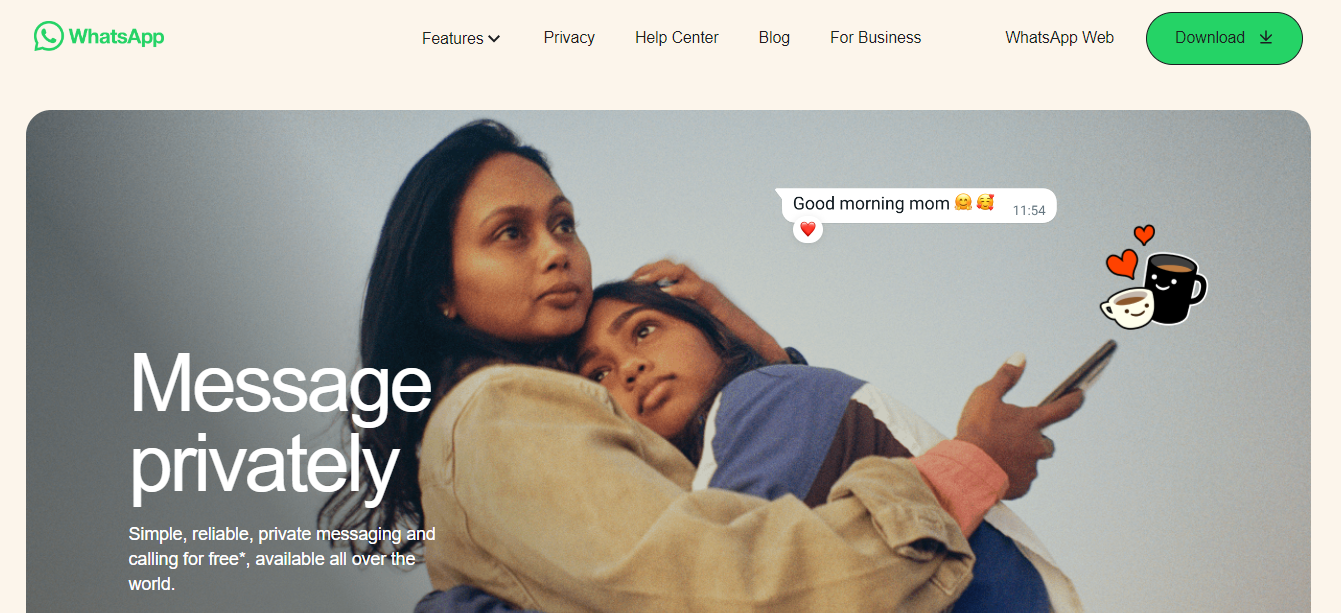 WhatsApp, which has 2.24 billion users globally, is one of the finest Snapchat alternatives. After quickly understanding the app's potential, Meta decided to acquire WhatsApp for $19 billion US in 2014. WhatsApp had approximately 450 million active users every month at the time.
Simply scan the QR code with your smartphone to use WhatsApp on your desktop. All of your data and messages will sync, but your access will be canceled if you leave the desktop. You can utilize it with one phone; to use it on a different phone, you have to confirm the disconnection in the original phone and enter the OTP in the new phone.
WhatsApp encrypts the core services that include chat, voice messages, file exchange, audio/video calls, and so on.WhatsApp has a significant edge over Snapchat in that it allows users to give and receive money while conversing. There are no fees for sending or receiving money from any place in India, dividing expenses, or compensating friends. WhatsApp payment transaction data is encrypted and solely stored in India, following RBI regulations.
Conclusion
These are the most popular and extensively used messaging applications, and they are the best Snapchat alternatives. You can choose any app if you only want messaging as a primary feature in an app that can replace Snapchat, but if you want a better app than Snapchat, you should check Clap Messenger. As previously stated, it is a Super app that can organize all your actions as an all-in-one app.